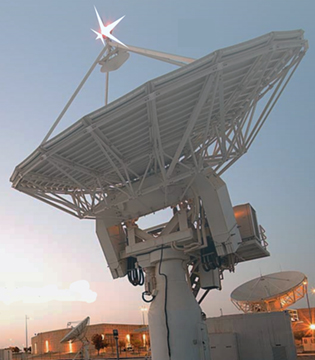 Yahsat and their mobile satellite services subsidiary, Thuraya, showcased their latest military and government communication capabilities at DSEI in London.
During the four day event that has the UAE as its international partner, Yahsat Government Solutions and Thuraya introduced a number of end-to-end solutions at stand #N7-230 for mission critical operations on land, sea and air platforms. The combined portfolio — powered by C-, Ka-, Ku- and L-bands — will complement cutting-edge developments showcased by the Emirati defense and security industry at the adjoining UAE National Pavilion.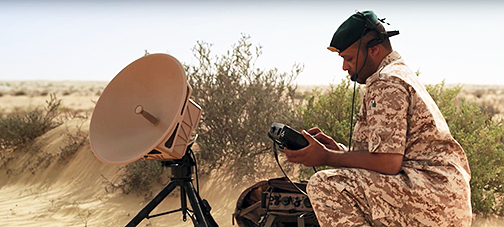 Yahsat Government Solutions is the UAE government's preferred partner for satellite solutions, providing highly secure, diverse and integrated fixed and mobile communication solutions for the UAE armed forces, enabling Beyond Line of Sight (BLOS) Communications, Blue Force Tracking (BFT), Secure Communications on the Move and Military Grade Handheld Communications.
Yahsat and Thuraya bring more than 30 years of combined expertise in developing solutions for the most complex security requirements.
Following Yahsat's acquisition of Thuraya in 2018, Thuraya's two satellites, which serve more than 160 countries, joined Yahsat's network to expand the group's total fleet to five satellites. As a result, Yahsat Government Solutions' service portfolio is now poised to reach a wider breadth of markets in Europe, Africa, the Middle East, South America, Australia and Asia.
Ali Al Hashemi, GMr of Yahsat Government Solutions and CEO of Thuraya said that as the world's 6th largest satellite operator with an enhanced portfolio that includes fixed and mobile communication solutions, Yahsat and Thuraya were excited to be part of the defense and security dialogue at DSEI.