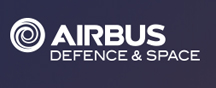 Airbus Defence and Space has launched AirSense, an advanced analytics solution enabled by multi-source surveillance data, based on global Automatic Dependent Surveillance-Broadcast (ADS-B) data — AirSense is based on various aircraft positions data feeds.

The agreement recently signed at Farnborough Airshow forms a strategic partnership between Airbus and Aireon, provider of global, space-based ADS-B data. This partnership is enabling AirSense to accurately track any aircraft in real-time and identify flight-related events around the globe.
With upcoming International Civil Aviation Organization (ICAO) requirements and growing volumes of air traffic, aviation stakeholders increasingly require real-time situational awareness on a global scale — supporting effective decision-making.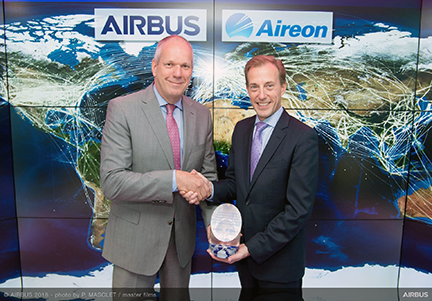 AirSense now combines Aireon's global, space-based ADS-B data with unique Airbus assets and domain expertise to offer advanced analytics leading to further enhance the aircraft situational awareness, optimize flight routes, increase airport capacity, optimize airspace utilization and improve the overall travel experience. The collaboration also paves the way to further develop applications for improved industry operations delivered through the various Airbus service offerings.
Executive Comments
Evert Dudok, EVP at Airbus Defence and Space, said the company is proud to have Aireon as a further strategic partner to Airbus. Their unique, global space-based ADS-B data will enable Airbus to apply its domain expertise and with AirSense further develop aggregated, live and predictive analytics serving at large the aviation industry with trusted insights.
Don Thoma, CEO of Aireon, added that this strategic partnership with Airbus allows the firm to combine Aireon's unique data with AirSense offerings, bringing more value to the broader airspace community. Airbus develops and deploys ground-breaking assets for the aviation industry and they are a great partner for future services and solutions. Airbus prides itself on safety and efficiency and these are two of Aireon's overarching core values.
---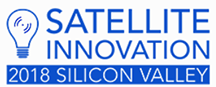 Trends such as, which are becoming increasingly common in the SATCOM ecosystem, will be discussed in depth at Satellite Innovation 2018 by the world's most qualified experts. Be sure to reserve your ticket! (SatInnovation.com)