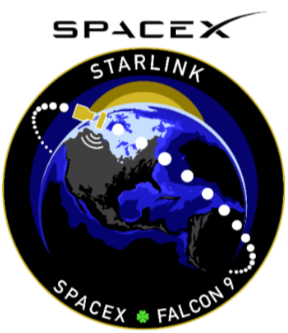 At 8:16 a.m. EDT, or 12:16 UTC, on Wednesday, March 18, SpaceX launched their sixth Starlink mission.
The company's Falcon 9 launch vehicle lifted off from Launch Complex 39A (LC-39A) at NASA's Kennedy Space Center in Florida.
Falcon 9's first stage previously supported the Iridium-7 NEXT mission in July of 2018, the SAOCOM 1A mission in October of 2018, the Nusantara Satu mission in February of 2019, and the second launch of Starlink in November of 2019. Falcon 9's fairing previously supported the first launch of Starlink in May 2019.
The Starlink satellites deployed in an elliptical orbit approximately 15 minutes after liftoff. Prior to orbit raise, SpaceX engineers conducted data reviews to ensure all Starlink satellites are operating as intended. Once the checkouts are complete, the satellites will then use their onboard ion thrusters to move into their intended orbits and an operational altitude of 550 km.
Watch a video replay of this launch's webcast at this direct link...
An attempt to land the Falcon 9's first stage in the Atlantic Ocean on SpaceX's drone ship "Of Course I Still Love You" was unsuccessful.
And despite the loss of one of its nine engines, SpaceX CEO Elon Musk said they were still able to deliver the 60 Starlink satellites on board the Falcon 9, which went exactly as planned. That's due in part to the redundancy built into the design of the Falcon 9 launch vehicle, which uses nine Merlin engines working together.
"There was also an early engine shutdown on ascent, but it didn't affect orbit insertion," Musk wrote on Twitter after the launch. "Shows value of having 9 engines! Thorough investigation needed before next mission."
Because SpaceX originally scrubbed their Falcon 9 Starlink launch at the last second during its planned Sunday mission window, due to engine power readings that were above expected numbers. That could indicate some kind of relationship between those readings and the failure of the single Merlin engine during today's ascent, but as Musk noted, more detailed investigation from the SpaceX team will be required to find out what exactly happened.