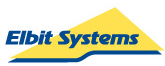 [SatNews] Elbit Systems Ltd. (NASDAQ and TASE :ESLT) announced that it has been awarded a contract by Rheinmetall Canada Inc. to provide ELSAT 2100 Satellite-on-the-Move (SOTM) systems for use by the Canadian Armed Forces.
The contract value, which is in an amount that is not material to Elbit Systems, will be performed over an 18-month period.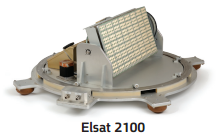 The ELSAT 2100 SOTM system allows high data rate broadband capabilities at a cost effective price. It can be installed on a variety of platforms and has a low profile and small footprint. As part of this new solution, Elbit Systems offers a compact, low profile SOTM antenna system that provides broadband communication in Ku-, X- and Ka- frequency bands anywhere, anytime, while using military and commercial satellites, including the United States Department of Defense (DoD) Wideband Global SATCOM (WGS) satellites network which is accessible to only a few companies in the world.
"The modern battlefield requires very reliable, high data rate capabilities to be provided to numerous users simultaneously and in often adverse weather conditions," said Elbit Systems Land and C4I Division General Manager Yehuda (Udi) Vered. "Our SOTM communication solution meets these rigorous requirements."
For more information, please visit the Elbit Systems infosite