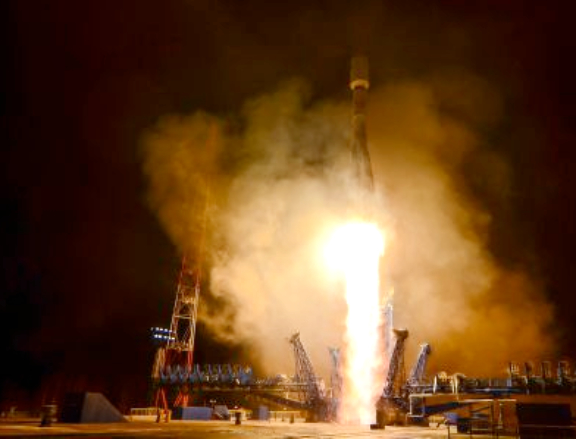 The Russian news agency, Roscosmos, is reporting that on March 16, 2020, at 18:28 UTC, a Soyuz-2.1b carrier rocket equipped with a Fregat booster manufactured by NPO Lavochkin (part of Roscosmos) launched successfully from Plesetsk cosmodrome carrying a Glonass-M navigational satellite manufactured by ISS Reshetnev company.
The satellite separated routinely from the booster after three Fregat booster service propulsion unit burns.
Glonass-M satellites make up the base of the GLONASS system orbital group. They transmit navigational information and time data to the ground, maritime, air and space customers.