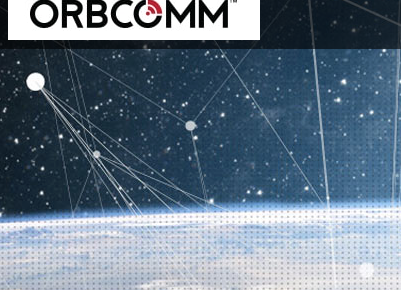 This Chinese company currently supplies mobile satellite services in China and now they have enlisted this company to provide their expertise in the M2M and IoT solutions.
ORBCOMM Inc. (Nasdaq: ORBC), a global provider of Machine-to-Machine (M2M) and Internet of Things (IoT) solutions, announced today that is has signed an agreement with Beijing Marine Communication Navigation Company (MCN), a major supplier of Inmarsat mobile satellite services in China, to provide ORBCOMM's IsatData Pro (IDP) service in China. ORBCOMM and MCN will be able to market and distribute ORBCOMM's IDP service in China immediately. With the addition of China, ORBCOMM is now able to offer its M2M products and services in more than 135 countries and territories around the world.
This is an important agreement as it opens China for global enterprise customers that utilize ORBCOMM's IDP offerings for their asset monitoring applications across a wide variety of industrial markets, such as transportation, heavy equipment, oil & gas and maritime. ORBCOMM's IDP service utilizes Inmarsat's global L-band satellite network to offer the highest payload and lowest latency of any satellite M2M service.

Marc Eisenberg, ORBCOMM's Chief Executive Officer stated that China is an important geographic market for ORBCOMM and their global customers, and their agreement with MCN is an exciting next step in broadening the reach of their satellite business and strengthening their service offering. The combination of MCN's leading market presence in China and their powerful IDP service allows them to better meet their customers' needs by providing them with the highest and most reliable level of satellite connectivity and network coverage.
Song Zhen, MCN's Vice President added that partnering with ORBCOMM to provide IDP service in China is a significant breakthrough for both of their companies, and they look forward to expanding the distribution of ORBCOMM's IDP service to customers across many vertical markets. They believe ORBCOMM's IDP service offers a unique advantage, especially for the transportation, public service and government sectors, by enabling enterprises to share more data across diverse operations and workflow automation, while improving the security and efficiency of their business.
ORBCOMM's IDP service enables businesses to share more data across diverse operations via emails, text messages, electronic forms and workflow information. The IDP series supports a wide range of security and location-based M2M services, from heavy equipment telematics, to tracking and in-cab messaging for fleet management, to transmitting fixed equipment telemetry information for remote oil & gas monitoring, to vessel tracking and buoy monitoring in maritime applications.