The merchant marine market currently uses Navarino's services for their satellite communications solutions. Now, in addition, Navarino offers Inmarsat's (LSE: ISAT.L) Fleet Xpress into their existing portfolio that will total more than 1,200 vessels to the Fleet Xpress service over a six-year period.
Fleet Xpress is designed specifically to attend to the merchant marines' communications needs. The service delivers high-speed broadband connectivity and performance on all of the oceans as well as providing innovative 'Connected Ship' applications.
Gerbrand Schalkwijk, Chief Sales Officer, Inmarsat Maritime stated, "Fleet Xpress is the first global maritime high-speed broadband service from a single network operator. High-speed, ultra-reliable connectivity will transform the maritime industry by putting big data at the heart of operating decisions and cost-controlled connectivity in the hands of seafarers."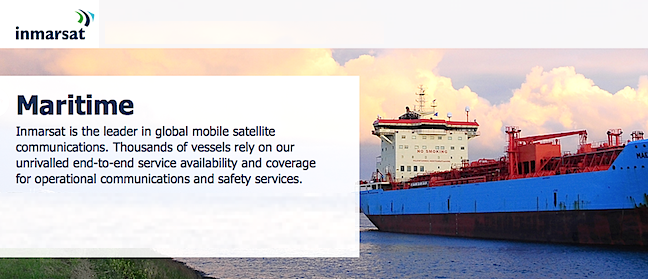 In addition to Navarino's satellite communications products and services for the maritime industry, they also offer the Infinity solution with a client base of more than 500 shipping companies worldwide for all types of merchant vessels. Their international resellers' network offers installation services with certified technical centers at major ports around the world.
Ronald Spithout, President of Inmarsat Maritime stated in this interview, "This is a significant agreement for Inmarsat and our new Fleet Xpress service. As a major Inmarsat partner, we are delighted that Navarino shares our vision for Fleet Xpress. Together with our partners, we are making the concept of the 'Connected Ship' a reality; delivering operational and crew welfare benefits that can make vessels more efficient, competitive and profitable. Today's announcement deepens our valuable partnership and underscores Inmarsat's position in the global maritime business."
"Extending our strategic alliance with Inmarsat to bring Fleet Xpress to our portfolio represents a natural progression in a cooperation positioning Navarino at the cutting edge of maritime satellite communications," said Dimitris Tsikopoulos CEO Navarino."Both companies are committed to growing maritime broadband for diverse customer requirements, and to the investments and support needed to nurture this exciting market."