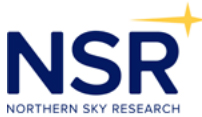 Much has been said about HTS and how it is changing the industry: disruptive satellites with orders of magnitude more capacity, plummeting costs per Mb, reaching new markets… but little analysis is available on how these new data pipes will be fed.
How do SATCOM Earth Stations and Baseband Equipment need to adapt to the HTS world? Where are the ground-based opportunities in this emerging market?

NSR's Commercial Satellite Ground Segment report looks into these newly forecasted market segments, which are unavailable from any other source. The cumulative revenue for the SATCOM Ground Infrastructure equipment (Baseband and SATCOM Earth Stations) surpasses $12 billion in the next 10 years. But more importantly, these segments hold the key to opening opportunities in other verticals.
Skyrocketing data throughputs, multiplying number of carriers, more powerful beams, a leap change in the number of terminals supported, these are just a few examples of the profound changes HTS is imposing on ground infrastructure. Cost of equipment cannot scale with performance, and there is pressure to provide enhanced performance at the same or reduced cost. What are the key focus areas for the ground infrastructure actors?
SATCOM Earth Stations
Demand for Broadband Earth Stations, particularly serving HTS satellites, will attract the most demand in the vertical. Despite flat revenue growth for Earth Stations in the next 10 years, revenues for Broadband stations will continue to grow at over 4 percent CAGR, mitigating the drop in demand for Video Stations. Growth in new DTH platforms in emerging regions and transition to UltraHD still provides some opportunities, but the real growth story for Earth Stations is centered on systems serving the HTS boom. These Broadband Stations will progressively capture a larger share of revenues in the vertical.
HTS poses a new set of requirements for teleports. With more powerful satellites, together with more efficient and powerful amplifiers on the ground, the need for large antennas is diminishing. The traditional 36 MHz transponder is no longer generally applicable, and electronics need to adapt to efficiently saturate the new larger transponders. Obviously, new frequency bands require adapted antennas and electronics, but also new levels of redundancy with multiple access points. The applications served also change the way ground infrastructure is planned. A proliferation of IP applications, better backbone connectivity in developing countries and regulations or simply the convenience of landing traffic locally is growing the demand for Earth Stations in emerging markets.
Baseband Equipment
New Broadband services on HTS satellites will have a deep effect on Baseband Equipment. On one hand HTS is the clear growth driver for the segment. But at the same time, the new architecture is transforming technological requirements for Baseband systems. While shipments for FSS networks will progressively decline, the sustained demand for networks in newly launched HTS satellites will drive shipment growth at 5.9 percent CAGR over the next 10 years.
A typical investment in Baseband Equipment for an HTS system is slightly below $1 million per Gbps. With next generation (Ultra)-HTS satellites already on the drawing boards, the cost per Gbps needs to change dramatically. The capabilities per rack are increasing exponentially, while prices tend to remain constant.
Similar to what is happening to Earth Stations, performance requirements need to adapt to the new architecture. Baseband equipment needs to be able to manage a larger number of terminals, a greater number of carriers (as the number of beams continues to grow), wider outbound carriers adapted to the new transponders, larger bandwidth per terminal… the technological challenges are varied, and all these demanding features need to be met with the aforementioned budgetary constraints.
Business Models are also changing with the advent of HTS. Satellite operators increasingly incur the investment in ground infrastructure and provide managed services. This means that the same platform and Baseband Equipment needs to serve a wide variety of applications. From Consumer Broadband, Corporate Networks, Backhaul or Mobility, the terminal is now the differentiating factor for the application, while the Baseband Equipment needs to be flexible enough to be competitive in all those markets. Furthermore, the high levels of investment required is increasing the sensitivity to risk, and many players prefer to pace investment in ground infrastructure. The capacity to invest in a scalable chassis is a key selling proposition for Baseband Equipment.
The nature of traffic is also evolving, and connectivity to the Internet with its subsequent implications increasingly plays a greater role. Support of bursty traffic, dynamic bandwidth allocation, routing, acceleration, compression, encryption, smart cache… all are features that will differentiate Baseband Equipment in the future ecosystem.
The SATCOM Ground Infrastructure (Baseband Equipment and Earth Stations) has a vital role to play in the growth development for Satellite Broadband markets. The revenue opportunity itself is attractive but more importantly, these are key enabling elements for the whole ecosystem.
With the advent of HTS, technology requirements are changing. From performance requirements (power, number of carriers, transponder bandwidth), to Business Models (managed services, flexible applications, scalability), or traffic nature (IP traffic, acceleration, encryption, media, bursty traffic), the challenges are wide and varied. Additionally, it's important not to forget the cost component.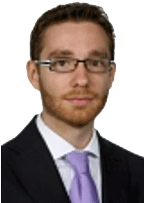 It comes as no surprise to NSR that Eutelsat recently created a new Terminals and Systems division to drive the development of ground infrastructure. A lot of focus has historically been placed on developing the next generation satellites, but ground segment and space segment elements must work together to truly foster the Satellite Broadband revolution ahead.
Story by Lluc Palerm-Serra, NSR Analyst, Spain