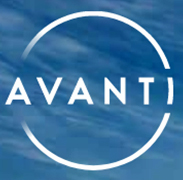 Advanced TV is reporting that Avanti Communications has had to enter Chapter 15 bankruptcy in the U.S. as part of its recent financial restructuring.
Chapter 15 is a section of the U.S. bankruptcy code that deals with jurisdiction and, under Chapter 15, a business based outside the U.S. can obtain access to the U.S. courts and the formula is used in particular where more than one country is involved.
A report on Avanti's predicament was carried on December 14 by New York-based lawyers Weil, Gotshal & Manges LLP in a blog by David Griffiths and Alexander Welch and spoke of a decision by Judge Martin Glenn of the U.S. Bankruptcy Court for the Southern District of New York and explained how Avanti was at one stage carrying some $1 billion in debt obligations comprised of approximately $118 million in outstanding super-senior term loans maturing in 2020 (the "Term Loans"), $323 million in outstanding senior secured notes maturing in 2021 (the "2021 Notes"), and $557 million in outstanding senior secured notes maturing in 2023.
The issued debt was guaranteed by Avanti and each of its direct and indirect subsidiaries. The bulk of that debt has now been restricted in a 'debt for equity' swap with its lenders.
Avanti started its financial a year ago in December 2017, and with the conclusion (in April 2018) of the process dramatically reduced its interest payment on its debt. It swapped some $557 million of debt for new shares, although still has significant obligations.
"In late 2017," explains the blog, "Avanti faced increasing financial pressures due to an overleveraged capital structure and delays in manufacturing and procurement. Avanti and an ad hoc group of holders of its Terms Loans and Notes entered into preliminary discussions for a comprehensive balance sheet restructuring. This was approved by Courts in London. To protect its reorganisation efforts and ensure fair and efficient administration of the restructuring, Avanti sought to then have the Scheme recognised in the US under chapter 15 of the Bankruptcy Code."
The end result for Avanti was that its financial restructuring was recognised — and approved — by UK authorities, and then the U.S. court under this Chapter 15. Judge Glenn ruled that the financial restructuring was capable of recognition in the U.S. so long as it did not prejudice the rights of U.S. citizens or violate U.S. domestic public policy. Additionally, he deemed the Guarantor Releases as being necessary to give practical effect to the Scheme. He expressed concern that failure to enforce the Guarantor Releases would otherwise have significantly prejudiced creditors to the detriment of the reorganization.