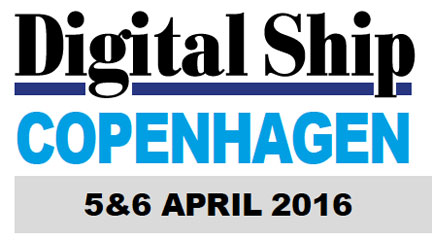 [Satnews] The maritime industry is undergoing a challenging period right now—companies are reflecting on their operations and processes and looking at how to maintain competitiveness, using advances in technology to unlock exciting business potential, tackle organizational challenges and harness innovation.
How can the industry adapt to these new technologies, and harness innovation to build sustainability, agility and efficiency into their businesses? How is technology changing the way we operate and do business? To address these issues, Digital Ship is excited to be bringing its unique forum to Copenhagen—a country with a strong maritime and shipping heritage—and collaboration. The conference will be conducted at the Crowne Plaza Copenhagen Towers.
Denmark is home to the world's largest shipping company, A.P. Møller-Mærsk Group, and other major players such as Torm, DFDS, J. Lauritzen, Svitzer, Norden, and many more. Through plenary presentations, open forum Q&A and panel sessions, and dedicated workshops, this year's Digital Ship Copenhagen will be a platform, to both look back at recent developments and discuss how these have changed the maritime landscape, and to provide a valuable snapshot into how technology advances are driving the evolution of shipping and review the game changing impact of innovation on the maritime world.
The conference is going to focus on:
Reviewing Developments in Maritime Technology
How is Innovation Driving the Future of Shipping?
Beyond Connectivity - Evolution or Revolution?
Cyber Security and Future-Proofing Your IT Infrastructure
Big Data and Analytics to Drive Innovation, Competitiveness and Growth
What to Consider when Considering the Cloud
Managing Energy Efficiency and Vessel Performance
Digitalization and the Human Impact
Exclusive Interactive End User Workshop: Hosted by Marlink. An A-Z of VSAT—Considerations, Delivery and Installation
For information on how you could be part of this program please contact cathy@thedigitalship.com and also visit the Digital Ship infosite at http://www.thedigitalship.com/Copenhagen16.