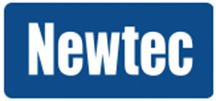 Newtec has partnered with Paradigm, which has now become the first company to host the Newtec Dialog® SMB3310 high-throughput modem board.
The two-way, high-throughput SMB3310 satellite modem board is now successfully embedded into Paradigm's field-proven Paradigm Interface Module (PIM) terminal controller, which provides a common terminal interface for fixed and quick deploy terminals operating on all major satellite networks.
Through the PIM, the Newtec SMB3310 can interoperate with on-the-pause and SATCOM-On-The-Move (SOTM) terminals for Government, Defense, Broadcast and Mobility markets. The PIM is renowned for being easy-to-use and working seamlessly with compliant antennas and has a long track record in integrating a range of terminals.
The integration of SMB3310 and the PIM instantly gives customers access to the Newtec Dialog VSAT platform via Paradigm's range of high-performance multi-band terminals including the lightweight, rugged and ultra-portable SWARM, the HORNET flyaway terminal, the Communications-On-The-Move (COTM) solution MANTA, and the cost-effective CONNECT100T tripod terminal.
The Newtec Dialog VSAT platform provides robust and resilient links which are efficient and affordable, thanks to the wideband DVB-S2X forward and the government-grade frequency hopping waveform Newtec Mx-DMA®, which includes features such as spread spectrum and randomization of carriers.
Executive Comments
Bart Baekelandt, Product Manager at Newtec, stated that the SMB3310-based PIM combines the efficiency and flexibility of the Newtec Dialog platform with the versatility and reliability of the PIM. The range of PIM-based terminals will allow Newtec Dialog users to roll-out a multitude of high-throughput fast-deploy applications on their Newtec Dialog platform, achieving the highest efficiency over satellite, wherever they may be located.
Ulf Sandberg, Managing Director at Paradigm, added that as an established provider of end-to-end solutions to address the evolving requirements of network providers, the company is always looking to form new partnerships with other industry leaders. Newtec's new modem board is innovative as well as flexible enough to provide tailored services to Paradigm customers, powering a range of applications from mobile internet access, cellular backhauling and disaster recovery right through to news gathering and video/audio streaming.