[SatNews] Quintech Electronics and Communications, Inc. announced that it has delivered one hundred and twenty-five of its QE3 systems to date, making the QE3 L-Band Matrix Switching System for broadcast, cable, and satellite operating centers the most-selected product in its category, with three times the number of customer shipments as its nearest competitor, according to published reports.This and other Quintech systems will be available at the NAB Show 2015, Las Vegas, Nevada at booth SU6021.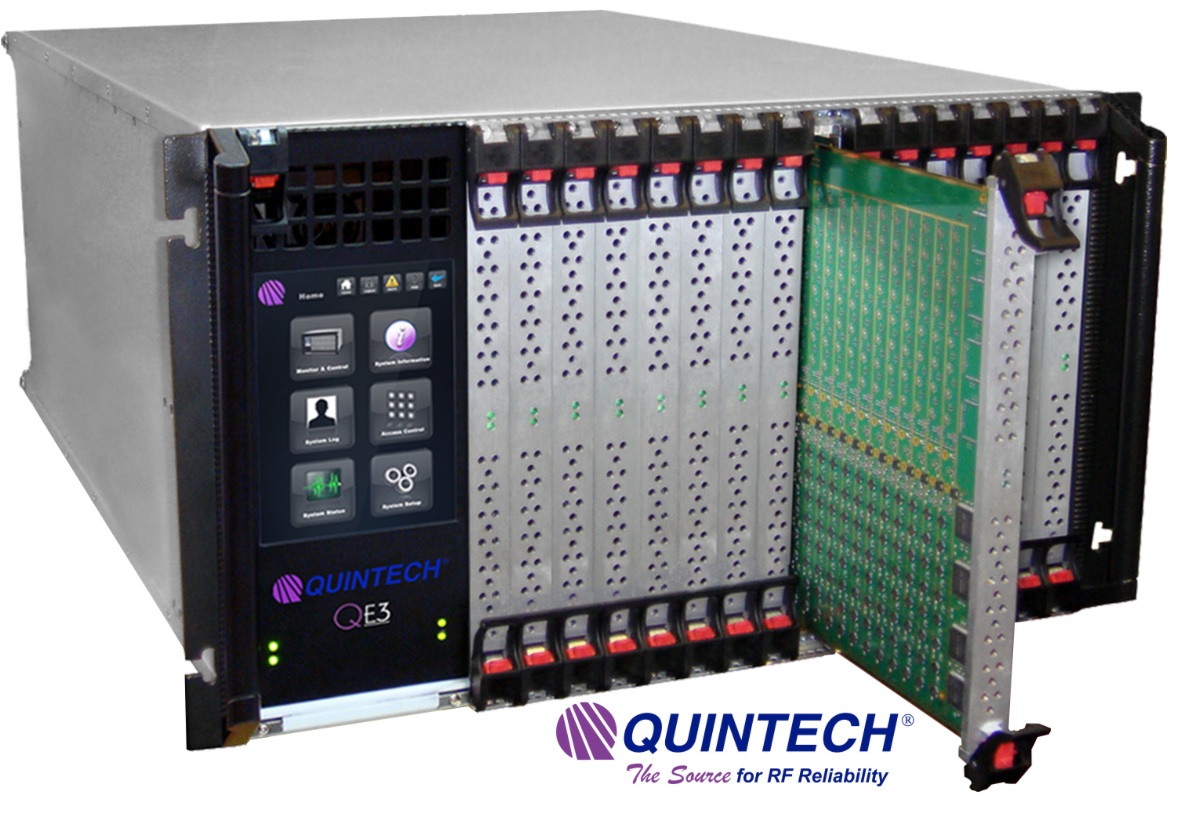 [Quintech-QE3-64x64-RF-Matrix-200px] The QE3, Quintech's third-generation RF (radio frequency) matrix switch, is deployed around the globe as part of the core infrastructure in large broadcast Network Operations Centers (NOCs), Satellite Facilities, Command and Control Centers and other installations where large configuration matrices are used for RF signal management. The QE3 is a modular matrix that can be configured from 32x32 up to 1024x1024.

"Quintech's products have met the highest standards of quality, and delivered unmatched uptime, even after as long as 25 years of continuous use," said Dan Prushnok, CEO of Quintech Electronics and Communications, Inc. "The QE3's milestone achievement as the most-selected L-band matrix switch is thanks to its unmatched track record of rock-solid performance meeting the needs of our broadcast customers."

The QE3 is a Quintech third generation matrix design and has become the top selling RF L-Band Matrix. QE3 supersedes its 2nd generation predecessor, the Quintech XRM matrix switch, which has a comparable number of worldwide installations. Quintech recently introduced its fourth generation line of matrices that include the Xtreme 256, a 128x128 12RU switch and the compact 4RU Archimedes 64x64 matrix switch, which are designed to meet the RF signal switching needs of a variety of commercial and government customer applications.