[SatNews] Wherever people go laws must be observed, they are what keep us civilized... even in space.
This conference, The Forum On Air & Space Law...Current + Future Issues is presented on behalf of the American Bar Association, and will address a wide variety of issues and practice areas that are part of commercial space activities. They range from long-established activities such as remote sensing to the new challenges of cybersecurity to the emerging issue of mineral rights in Space. Tuesday June 9, 2015.
In order to be included in the list of program attendees, you must register before June 2, 2015 (5:00 pm – CST).
The conference will be held at the University Club, 1135 16th St NW, Washington, D.C.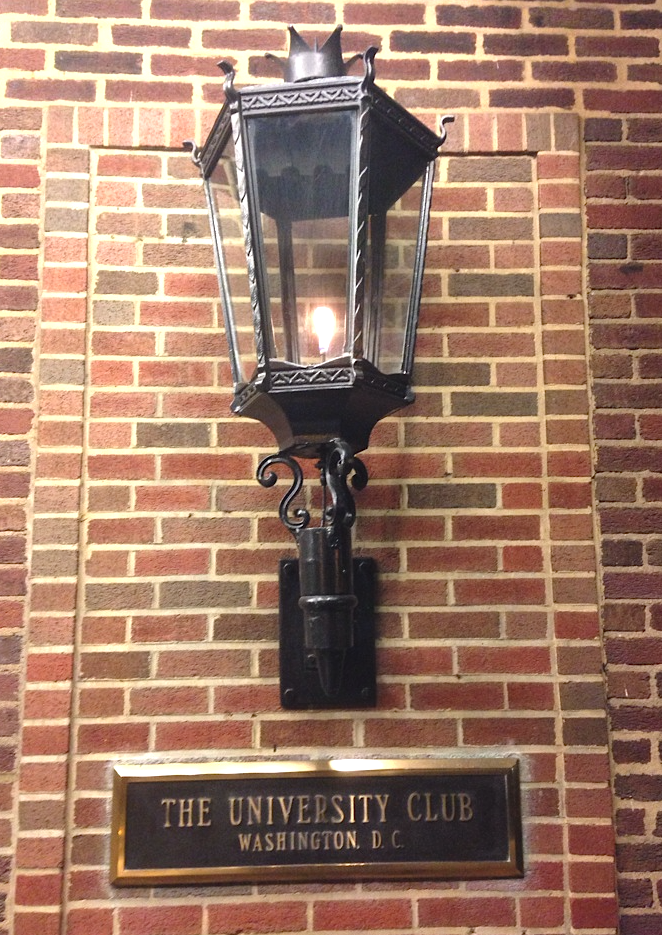 To register for all programs and events described in this brochure, please visit our website at www.americanbar.org/groups/air_space.html or you may mail your completed form to the ABA Registration ~ AS1506, 321 N. Clark, St. MS 16.1, Chicago, Illinois 60654; fax 312-988-5850. Onsite registration is available for those persons who miss the registration deadline. If you plan to register at the door, please call Dawn Holiday at 312-988-5660 to confirm that space is still available. Failure to call in advance may preclude admission to the conference.
Registration includes admission to the one day program, continental breakfast, coffee break, on-line course materials and the Cocktail Reception.
Dress: Business Attire.
For latest program information: Please visit the Forum on Air and Space Law Website: http://www.americanbar.org/groups/air_space.html
Each panel will consist of recognized authorities and industry experts, including preeminent private and government lawyers, industry leaders, and key government decision makers.
The keynote address will be by Dr. George C. Nield, Associate Administrator for Commercial Space Transportation, Federal Aviation Administration, Washington, DC.
In addition to the program, there will be ample time for networking with other practitioners in the space and legal community, including a reception after the conference that will be hosted by the Forum on Air & Space Law.
Program Planning Committee
Karen Dacres, Planet iQ
Elizabeth Evans, Dentons
Joanne Gabrynowicz, Ole Miss
Indra Hornsby, Space Flight Industries
Sabrina Jawed, FAA
Sagi Kfir, Deep Space Industries
8:00 am
Registration and Continental Breakfast
8:45 am
Welcome & Program Overview
9:00 – 10:15 am
From Here to Ubiquity: The Current and Future State of Commercial Remote Sensing Law
This panel will focus on the evolving state of remote sensing law and policy, in light of the tremendous growth in the remote sensing space industry, advances in technology and changing business models.
Moderator: Karen D. Dacres, General Counsel and Director, Government Relations, PlanetiQ, Bethesda, Maryland
Panelists:
Joanne Gabrynowicz, Director and Professor Emerita, National Center for Remote Sensing, Air, and Space Law of the University of Mississippi School of Law, Oxford, Mississippi
Glenn E. Tallia, Section Chief, Weather, Satellite and Research Section, NOAA Office of General Counsel, Washington, DC
Dan Jablonsky, Senior Vice-President and General Counsel, DigitalGlobe, Denver, Colorado

10:15 am
Coffee Break
10:30 – 11:45 am
Building Blocks of the Frontier: Legal Aspects of Space Resources Utilization
This panel will focus on clarifying the status of space mineral rights law on a national and international level, and discuss the political and policy considerations that may shape the development of a space mineral rights legal regime.
Moderator: Sagi Kfir, General Counsel, Deep Space Industries, San Diego, California
Panelists:
Jim Keravla, Co-Founder and COO of Shackleton Energy, Austin, Texas
Prof. Matthew Schaefer, Professor of Law and Director of Space, Cyber, and Telecom Law Program of the University of Nebraska, Lincoln, Nebraska
Brian Israel, Director, Office of Space & Advanced Technology, U.S. Department of State, Washington, DC (invited)
11:45 am – 1:00 pm
Post-Export Control Reform Challenges: To Go Where No One Has Gone Before
A panel of experts will look at how export control reform has (or has not) changed the legal, regulatory and commercial landscape for the space community and its suppliers.
Moderator: Giovanna M. Cinelli, Dentons, McLean, Virginia
Panelists:
Todd Willis, Director of the Office of Munitions Control Commerce, (invited)
Chip Brooks, BAE Systems (invited)
1:00 – 2:30 pm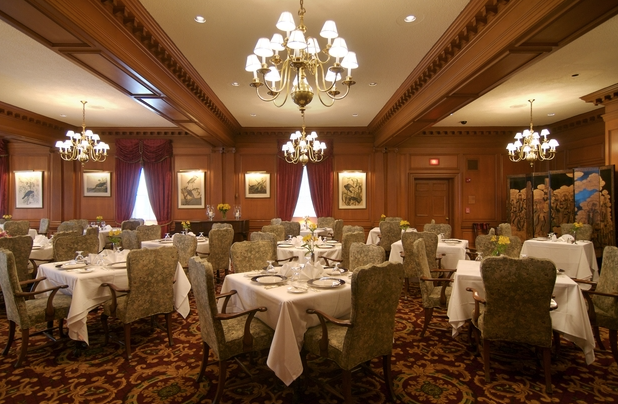 Networking and Lunch: Dr. George C. Nield, Associate Administrator for Commercial Space Transportation, Federal Aviation Administration, Washington, DC
2:30 – 3:45 pm
A Cosmic Threat: Cybersecurity Issues in Space
Panelists will discuss steps they are taking within their organizations to address cybersecurity issues, including adequately protecting classified and customer information. The current legal framework and regulations will be examined.
Moderator: Elizabeth Evans, Dentons, New York, NY
Panelists:
John T. Martinez, Chief Cybersecurity and Privacy,
Senior Corporate Counsel (Confirmed)
O3B (speaker to be determined)
Made in Space (speaker to be determined)
EutelSat (speaker to be determined)
Harris Corporation (speaker to be determined)
ViaSat (speaker to be determined)
3:45 – 5:00 pm
The General Counsels Panel: What Issues Keep You Awake At Night?
General Counsel from some of the leading companies in our industry will discuss the significant legal challenges facing their companies and the industry, future trends and what keeps them up at night. Their valuable insights will inform and stimulate your thinking.
Moderator: Sabrina Jawed, Federal Aviation Administration, Office of Chief Counsel, Washington, DC
Panelists:
Thomas Tshudy, General Counsel of International Launch Services, Reston, Virginia
Indra Hornsby, General Counsel, Spaceflight Industries, Seattle, Washington
Stefan Lopatkiewicz, General Counsel, Eutelsat America Corp, Washington, DC
5:00 – 6:00 pm
The ABA reserves the right to cancel any programs and assumes no responsibility for personal expenses (including lodging, transportation or meals).

CLE Credit: The ABA directly applies for and ordinarily receives CLE credit for ABA programs in AK, AL, AR, AZ, CA, CO, DE, GA, GU, HI, IA, IL, IN, KS, KY, LA, MN, MS, MO, MT, NM, NV, NY, NC, ND, OH, OK, OR, PA, SC, TN, TX, UT, VT, VA, VI, WA, WI, and WV. These states sometimes do not approve a program for credit before the program occurs. This course is expected to qualify for 7.25 CLE credit hours in 60-minute-hour states, and 8.7 credit hours in 50-minute-hour states. This transitional program is approved for both newly admitted and experienced attorneys in NY. Attorneys may be eligible to receive CLE credit through reciprocity or attorney self-submission in other states.
For more information about CLE accreditation in your state, all attorneys may click here to view additional MCLE information for your jurisdiction.
Course Materials: Will be posted on-line prior to the conference.
Tax Deduction for Education Purposes in the United States, an income tax deduction may be allowed for education expenses undertaken to maintain or improve professional skills. This includes registration, travel, meals and lodging, subject to applicable limitations (see Treas. Reg.1.162-5: Coughlin v. Commissioner, 203 F.2d 307 (2d Cir.1953)).
Americans with Disabilities Act: If special arrangements are required for disabled individuals to attend this program, contact Dawn R. Holiday in writing by June 2, 2015, at the American Bar Association, 321 N. Clark St., Chicago, Illinois, 60654 or Fax: 312-9885677.
Scholarships are available for this program. To request an application or receive additional information, contact Dawn R. Holiday viaemail at dawn.holiday@americanbar.org
Questions: If you have questions or require additional conference information, contact: Katie Koszyk at 312-9885678 or Katherine.koszyk@americanbar.org