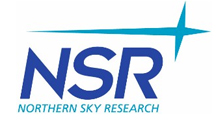 NSR's Commercial Satellite Ground Segment is the first of its kind industry analysis and forecast of the commercial satellite ground equipment sector.
This study provides shipments and equipment revenues for all key industry segments:
Direct to Home (DTH)
Consumer Broadband
Fixed Enterprise VSAT
Wireless Backhaul
Trunking
Aeronautical SATCOM
Land Mobile
Maritime
Baseband Equipment
SATCOM Earth Stations
Earth Observation Ground Segment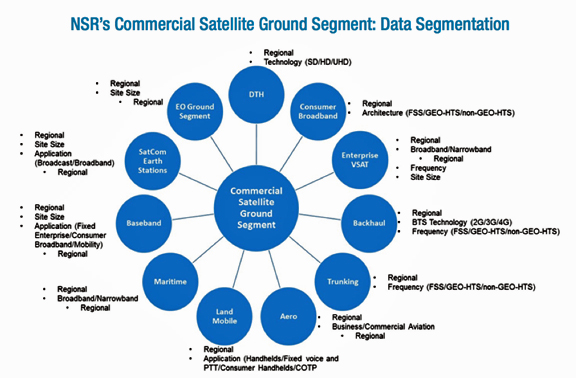 The assessment covers shipments and equipment revenues in five regional markets, investigates trends impacting market growth and business models, and surveys technological trends shaping the future of the ground equipment and impacting the satellite industry as a whole.
The primary topics and questions addressed in the study include:
What are the shipments and equipment revenues to be generated in each region and market vertical, for each type of equipment?
What are the trends driving or restraining growth in equipment shipments and revenues for each market vertical and region, and for each type of equipment?
What are the technology trends in modems, RF equipment, antennas and baseband systems shaping the industry? How is the emergence of HTS and the growing demand of bandwidth influencing these trends?
How is the growing demand for HD and ultimately UHD broadcasting impacting the demand for DTH units and uplink equipment?
How is HTS opening new market segments in Broadband and Mobility markets?
How are the value chain and the different business models evolving with the new satellite industry ecosystem?
How is the market elasticity and the downward trend in pricing engaging new customers and creating opportunities for equipment manufacturers?
Which regions, verticals and technologies present the greatest opportunities?