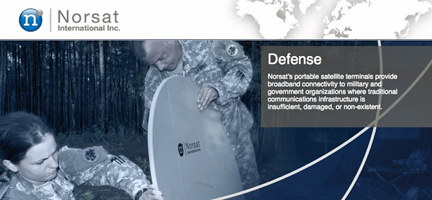 [SatNews] Norsat International Inc. ("Norsat") (TSX: NII and OTC BB: NSATF) has received a $1.7M order from Datacom Systems International Limited for Norsat's MarineLink COM10X 1 meter X-Band satellite terminal.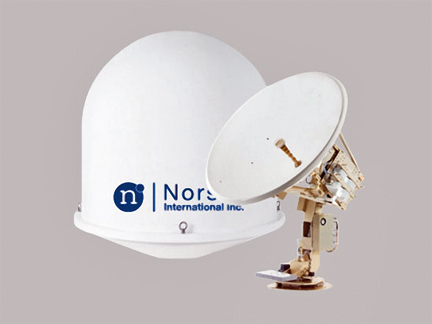 Norsat will provide their COM10X marine VSAT to Datacom for installation on naval ships for an Asian-based country. The new COM10X conforms to military standards MIL-STD-901D and MIL-STD-167 for immunity to the high impact shock and vibrations that occur onboard military ships. The Norsat terminals include advanced features, such as a high gain antenna, specialized transmit/receive reject filters, a remotely accessible web interface, an integrated satellite database, and a rugged, low-loss radome. Norsat's Low Noise Block down-converter (LNB) will also be integrated into each terminal.
Datacom will install ship-wide cable runs from above deck to below deck, deploy mounting pedestals, install air conditioners, integrate a satellite modem, and will conduct testing and commissioning of each VSAT system on multiple ships. In addition to providing the terminals, Norsat will provide training and installation supervision.
For more information on Norsat's COM10X, please visit http://www.norsat.com/product/norsat-marinelink-com10x/.