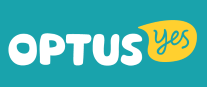 [Satnews] Passengers on the Spirit of Tasmania ferry service will be able to stay connected while on-the-move following the introduction of satellite data streaming services, through a wholesale partnership between Optus Satellite and Electrotech Australia.
The Spirit of Tasmania connects mainland Australia with Tasmania. Consumer data services will be delivered alongside telemetry services, that provide communications visibility between the ferry and staff.
Optus Satellite Vice President Paul Sheridan said the introduction of consumer data services is great news for travellers on the Spirit of Tasmania, and vessel owner TT Line.
"The two pronged technology deal will see service delivery for enterprise use—in order to keep the ferry and staff in communication, as well as additional capacity provided to allow passengers to connect to the Internet."
"This has been an exciting opportunity for Optus Satellite because we have been asked to develop a consumer digital connectivity solution on board the Spirit of Tasmania fleet traveling between Tasmania and Melbourne."
"The addition of wideband Internet via satellite to these newly refurbished vessels is an exciting development and opens up a wide range of possible commercial services TT Line are now able to offer their customers," Electrotech's Managing Director Stephen Renkert said.
"Ensuring a purpose built design for this enterprise solution, rather than a re-purposed consumer Internet solution was a critical success factor," Mr Renkert added.
Mr Sheridan said enhancing customer experience—particularly for the end customer, the consumer, has been a great challenge.
"In a digitally connected world people want access to news and information, or social media whenever and wherever they choose," said Mr Sheridan.
The solution includes SeaTel 6012—33 systems supplied, installed and commissioned by Electrotech Australia to deliver the high bandwidth Internet.
Optus Satellite has the largest fleet of satellites servicing Australia and New Zealand, with 6 satellites currently in geostationary orbit. Optus is a key provider of choice for enterprise and government organizations, with satellites utilizc ed to deliver TV, mobile telephony and broadband services across Australia and New Zealand.