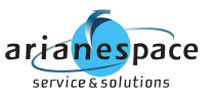 Arianespace has notified all that a 24-hour launch delay for Flight VS20 has been implemented, due to altitude winds.
Unfavorable high-altitude wind conditions above the Spaceport launch site in French Guiana has resulted in a 24-hour delay for Arianespace's Flight VS20 mission with the French CSO-1 satellite payload. The Soyuz launch vehicle and its spacecraft passenger are in a stable and safe condition.
Flight VS20's new targeted launch date is December 19 at exactly:
11:37:14 a.m., in Washington, D.C.
13:37:14 p.m., in Kourou, French Guiana
16:37:14, Universal Time (UTC)
17:37:14 p.m., in Paris
19:37:14 p.m., in Moscou
01:37:14 a.m., in Tokyo on December 20, 2018
The CSO-1 satellite will be orbited for France's CNES (Centre National d'Etudes Spatiales) space agency and the DGA (Direction générale de l'armement) defense procurement agency, on behalf of the French Ministry of Defense. Operating in SSO, the satellite is to take 3D pictures and acquire very-high-resolution images.