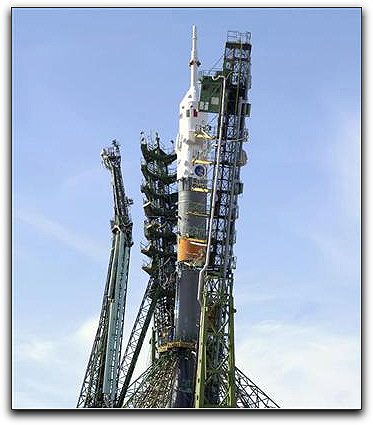 International Launch Services is getting set to launch the Intelsat-16 satellite aboard a Proton M/Breeze M rocket on February 11th at 7:30 p.m., EST.
The launch vehicle will initiate ignition at Launch Pad 39 at the Baikonur Cosmodrome in Kazakhstan.
The satellite, built by Orbital Sciences Corporation in Sterling, Virginia, was manufactured for Intelsat, and will be located at 58 degrees West. With an expected service life of 16 years, the high-power Ku-band payload will provide expansion capacity for
SKY Mexico
and will offer HD services as well as deliver news, sports, and entertainment programming to its DTH viewers. In addition,
IS-16
will be available to provide backup capacity for
SKY Brazil
. There are 24 Ku-band transponders aboard the satellite. A live webcast at
www.ilslaunch.com
will start approximately 20 minutes before liftoff.