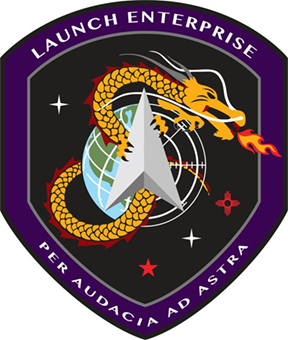 The U.S. Air Force's Rocket Systems Launch Program Office, part of the Space and Missile Systems Center's Launch Enterprise, released a solicitation for the Orbital Services Program-4 Indefinite Delivery/Indefinite Quantity contract on August 14 of this year.

Colonel Rob Bongiovi, the Director of SMC's Launch Enterprise, related that the OSP-4 contract is to build on SMC's Rocket Systems Launch Program's legacy of success that dates back to the early 1960's by supporting Department of Defense and U.S. government agencies' small launch efforts for the next nine years.
He added that in today's contested space domain, contracts must be flexible and responsive to meet the challenges facing the warfighter. The program balances technology, mission risk, and schedule while leveraging rapidly evolving market forces to cultivate a resilient and affordable launch capability for U.S. government needs.
The USAF IDIQ contracts have now been awarded to Aevum, Firefly Aerospace, Northrop Grumman, Rocket Lab, SpaceX, United Launch Alliance, Xbow Launch Systems and Vox Space.
OSP-4 will allow for the rapid acquisition of launch services to meet mission requirements, enabling launch within 12 to 24 months from task order award on a competitive basis. It is designed to accommodate payloads greater than 400 lbs. The USAF Air Force projects to procure about 20 missions over the nine year period.
Lieutenant Colonel Ryan Rose, Chief of the Small Launch and Targets Division at Kirtland Air Force Base, New Mexico, added that the OSP-3 contract was very successful and served the Launch Enterprise well with five awarded missions
For example, partnerships were accomplished with NOAA, NASA, and academia to launch 24 satellites using SpaceX's Falcon Heavy rocket. The OSP-3 mission demonstrated innovations, such as reusability, from new entrants that could drive down the cost and enhance reliability of National Security Space launch.