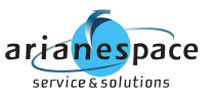 Activity for Arianespace's initial mission in 2017 with the lightweight Vega is fully underway in French Guiana.
The launch vehicle's build-up is starting and its Sentinel-2B payload has begun the pre-flight checkout process in preparation for an early March liftoff. This Vega mission is part of another busy year for Arianespace's launch services, with a total of 12 flights targeted during the 12 months from French Guiana using its family of vehicles, composed of Vega in the light-lift category, the medium-lift Soyuz and the heavy-weight Ariane 5.
Current planning — to be confirmed based on payload availability — foresees as many as seven Ariane 5 launches during the year, joined by three missions using Vega and two with Soyuz.
Arianespace's reactivity will be demonstrated by the six flights targeted during a three-month timeframe from January 27 (when the year's first mission will lift off, using a Soyuz to orbit a telecommunications satellite) through the second half of April. The upcoming Vega mission — designated Flight VV09 in Arianespace's launcher family numbering system — will be included in this busy period.
During activity for Flight VV09, the Vega's P80 first stage was rolled out this week to the Spaceport's SLV launch site, where the vehicle will be built up on the launch pad. The P80 stage incorporates one of largest single-unit, solid-propellant rocket engines ever built using filament winding technology.
Standing almost 11 meters tall, and with a diameter of three meters, the P80 has an overall mass of 95 metric tons and burns approximately 88 tons of solid propellant in slightly less than two minutes. The P80 generates 300 tons of thrust to power Vega during its initial ascent from French Guiana.
Italy's Avio Group, through the ELV subsidiary, is responsible for Vega's development and manufacturing, with the vehicle being evolved in a European Space Agency (ESA) sponsored program since June 1998.
The Sentinel-2B payload to be lofted by Flight VV09 will join the European Union's Earth observation satellite fleet called Copernicus. This spacecraft currently is being readied in the Spaceport's S1B payload processing facility. Goals of the Copernicus program are the provision of information for agricultural and forestry practices, assisting the management of food security, tracking pollution in lakes and coastal waters, along with delivering disaster mapping and helping humanitarian relief efforts.
Arianespace orbited the Sentinel-2A satellite in June 2015 on another Vega mission, with this forerunner spacecraft providing imagery for the European Union Copernicus Land Monitoring Service and others.
Development of the Sentinel-2 satellites results from a close collaboration involving the European Space Agency, the European Commission, service providers and data users. Airbus Defence and Space led consortium of some 60 companies in designing the mission and building the spacecraft, supported by the CNES French space agency in optimizing image quality and by the DLR German Aerospace Center in improving data recovery using optical communications.