NASA recently announced that the agency's Geostationary Carbon Cycle Observatory (GeoCARB) will launch as a hosted payload on a commercial satellite.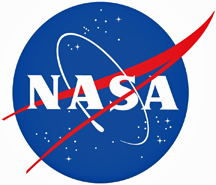 The Hosted Payload Alliance congratulates NASA on this innovative new mission and applauds their decision to incorporate commercial space in its portfolio thinking.
"By demonstrating GeoCARB can be flown as a hosted payload on a commercial satellite," NASA said in its press release, "the mission will strengthen NASA's partnerships with the commercial satellite industry and provide a model that can be adopted by NASA's international partners to expand these observations to other parts of the world."
Al Tadros, Chair of the Hosted Payload Alliance and Vice President of Government Business at SSL, said, "GeoCARB is an important example of how cooperation between government and industry can benefit everyone. The Hosted Payload Alliance appreciates NASA's continued commitment to hosted payloads and looks forward to the success of this exciting new mission."
NASA has been a supportive partner of commercial space in recent years, using hosted payloads for their Global-Scale Observations of the Limb and Disk (GOLD) mission, Tropospheric Emissions: Monitoring of Pollution (TEMPO) program and other projects.