Raising money for Marie Curie, the UK charity that supports people with a terminal illness, Sir Ranulph Fiennes has already raised £18 million for good causes over a lifetime of epic challenges and aims to reach a total of £20 million, despite failing health, with his attempt to become the first person to have crossed both polar ice caps and to have climbed the highest mountain on every continent—and Inmarsat is there to be of assistance.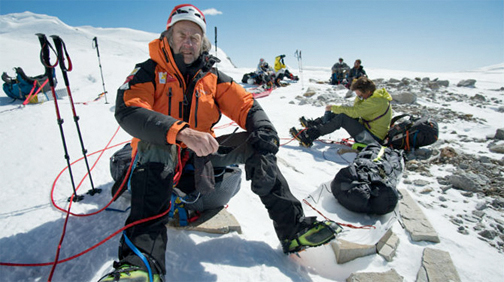 Between August and next May, the 72-year-old aims to climb Mount Carstensz in New Guinea, Mount Vinson in Antarctica, Aconcagua in Argentina and finally Denali, the highest peak in North America and one of the world's most dangerous and difficult mountains to climb. Sir Ranulph has already reached the North and South Poles by crossing the Antarctic continent and the Arctic Ocean (1982), climbed Mount Everest in Asia (2009), Mount Kilimanjaro in Africa (2004) and Mount Elbrus, the highest mountain in Europe, earlier this month.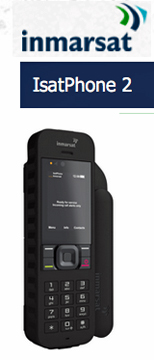 Throughout the challenge, the veteran adventurer will be able to highlight his fundraising campaign and share his experiences—even from the summits—thanks to a package of SATCOM equipment and airtime supplied by Inmarsat. Two IsatPhone 2 satellite phones will keep Sir Ranulph, his support team and a production company filming his endeavor in touch with each other and the rest of the world. With IsatHub, Inmarsat's smart device connectivity service, they will be able to keep followers updated on his progress with images, blogs and social media updates.
BGAN HDR high speed streaming will power live broadcasts throughout the challenge on the BBC TV's Breakfast Show. Sir Ranulph, who has had a double heart transplant, was forced to turn back from climbing Mount Denali in May this year after suffering from chronic back pain but is determined to continue pushing himself to the limit.
He said, "Climbing four further mountains in a short space of time is going to be a definite challenge, especially Denali in Alaska which only had an 18 per cent success rate during this year's season. But if it raises money for Marie Curie, then I would really like to have a go."