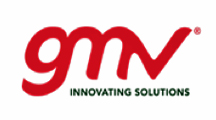 GMV will be helping to achieve all of the OneWeb constellation goals, having won the contract in 2016 for developing the command and control (C2) center of the entire constellation.
On February 27, at 21.37 UTC, the first six satellites of OneWeb's constellation were successfully launched on a Soyuz rocket from the Kourou spaceport — these six satellites form part of a constellation to be initially comprised of 648 LEO satellites, possibly building up to as many as 900 satellites as needed to meet clients' growing needs.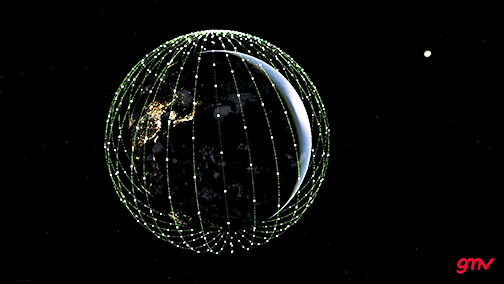 OneWeb's constellation, the most expansive broadband satellite system ever developed, will provide connectivity for billions of users around the whole world, taking communications networks to areas that would otherwise be unconnected. The system can provide global 3G, LTE, 5G and WiFi access at affordable prices to users right around the world.
This launch marks the transition from successful proof-of-concept to the commercialization of OneWeb "for everyone, everywhere," all in the interests of bridging the digital divide. OneWeb has now initiated the deployment of the biggest satellite constellation ever produced; from the close of this year, the company will regularly launch about 30 satellites each month. OneWeb has also committed to connecting up to six schools in formerly unconnected regions of the world: Alaska, Nepal, Honduras, Ecuador, Rwanda and Kyrgyzstan.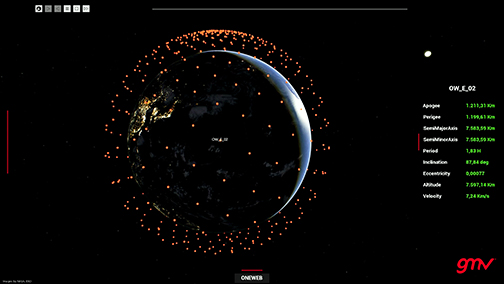 After weighing up diverse C2 platforms, OneWeb opted for GMV's product line, technologies that are capable of meeting OneWeb's specific and complex needs while adhering to a tight development schedule.
GMV's C2 system has been installed in the constellation's UK and U.S. operation centers and will be providing access to the command process and telemetry, automation of contacts between the satellites and ground antenna as well as keeping track of the overall state of the constellation.
GMV's command and control center includes different solutions from its in-house real-time product line, such as hifly® for satellite monitoring and control; flyplan, for automation of contacts, and fleetDashboard, developed in collaboration with OneWeb's operations team, which will provide global knowledge on the state of the constellation.