Orbital ATK, Inc. (NYSE: OA) has revealed that Intelsat, S.A. (NYSE: I) has signed a contract to become the first customer for Orbital ATK's new satellite life extension service.
Intelsat has a long track record for incorporating innovative satellite technologies into its global operations. Under the agreement, Orbital ATK will manufacture, test and launch the first Commercial Servicing Vehicle (CSV), the Mission Extension Vehicle-1 (MEV-1), which incorporates flight-proven technologies the company has used in its commercial satellite and space logistics businesses. After successfully completing a series of in-orbit tests, the MEV-1 will begin its mission extension service for Intelsat in 2019.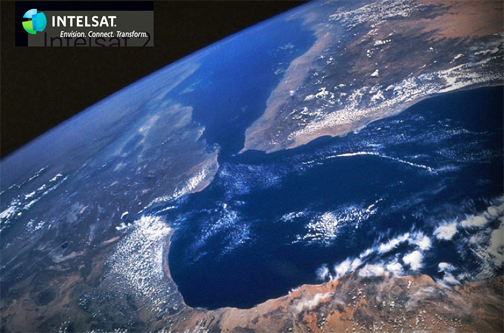 Orbital ATK will introduce in-orbit satellite servicing with the Mission Extension Vehicle-1 which is based on the company's GEOStar spacecraft bus platform. Controlled by the company's satellite operations team, the MEV-1 uses a reliable, low-risk docking system that attaches to existing features on a customer's satellite. The MEV-1 provides life-extending services by taking over the propulsion and attitude control functions. The vehicle has a 15-year design life with the ability to perform numerous dockings and undockings during its life span.
The launch of the first MEV is slated for late 2018 with in-orbit testing and demonstration to be performed with an Intelsat satellite. This testing is scheduled for completion by early 2019. MEV-1 will then relocate to the Intelsat satellite scheduled for the mission extension service, which is planned for a five-year period. Intelsat will also have the option to service multiple satellites using the same MEV.
Orbital ATK's vision is to establish a fleet of servicing vehicles that can address the diverse servicing needs of GEO satellites as well as perform other services such as repair and assembly. In addition to its commercial mission extension services, the company is working closely with U.S. government agencies to develop additional space logistics technologies, such as robotics and high-power, solar-electric propulsion.
David W. Thompson, Orbital ATK's President and Chief Executive Officer, said, "The MEV-1 demonstrates the combined capabilities of Orbital ATK following the merger of our two legacy companies last year. The MEV-1 benefits from the capabilities in space logistics that both companies had developed. This new service is synergy at its best and presents an opportunity for Orbital ATK to open a new market in commercial space. There is a vital need to service fully functional but ageing satellites in both commercial and government markets. Backed by our continued investment, today's announcement signals that we are just getting started in expanding our CSV fleet to provide a diverse array of in-space services in the future."

Stephen Spengler, the Chief Executive Officer at Intelsat, said, "Given the size of our satellite fleet, any technology that enhances our in-orbit flexibility allows us to be more responsive to our customers, such as extending the life of a healthy satellite so that it can be deployed for a late-breaking opportunity at another orbital location or maintaining service continuity before the arrival of new technology. We have actively supported in-orbit servicing from its inception, and are proud to pioneer with Orbital ATK on this game-changing innovation. I am already looking forward to the in-orbit servicing possibilities that future robotic technologies will enable."
Tom Wilson, President of Space Logistics, LLC, a wholly-owned subsidiary of Orbital ATK, said, "Rather than launching new satellites, operators can extend the life of healthy in-orbit satellites, providing enhanced flexibility through Orbital ATK's scalable and cost-efficient capabilities. Our simple approach minimizes risk, enhances mission assurance, and enables our customers to realize the maximum value of their in-orbit satellite assets."
"With this first contract for satellite life extension, we are creating a new and very real market for space logistics," said Frank Culbertson, President of Orbital ATK's Space Systems Group. "Orbital ATK is already a leader in the emerging space logistics market through our commercial cargo delivery to the International Space Station, our participation in NASA's Tipping Point program and our work in designing a bus for the asteroid robotic retrieval mission. The contract with Intelsat builds on this position and we are ready to introduce even more space logistics capabilities and services for commercial and government customers alike."