[Satnews] Harris Corporation (NYSE:HRS) has received a $10 million order for wideband radio systems to support a Southeast Asia nation as part of its tactical communications modernization program.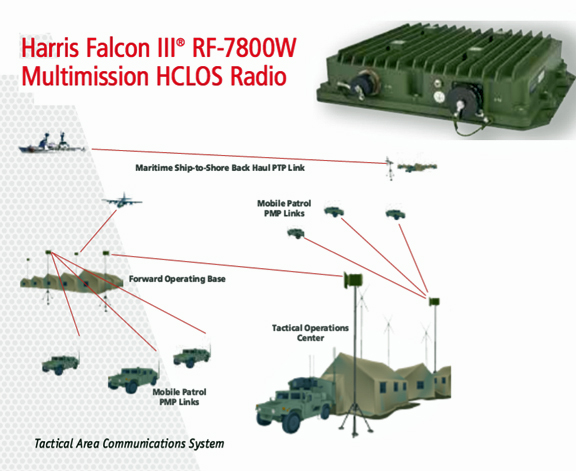 Harris will supply a range of products that will deliver command, control, communications, computers, intelligence, surveillance and reconnaissance (C4ISR) capabilities. Products include handheld, fixed and vehicular configurations of the RF-7800 and RF-7850 multiband networking radios, as well as RF-3950 ruggedized tablets and Harris hC2 battle management software.
The radio systems will provide secure voice and data between fixed and tactical command posts and forward-deployed units. The radios' wideband data capabilities also support streaming video from helmet-mounted cameras.