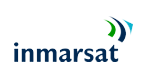 Journalist Chris Forrester, reporting at the Advanced Television infosite, is informing all that London-based satellite operator Inmarsat is recommending to company shareholders to accept a Private Equity offering for the business.

The bidding company (Triton) is a consortium led by Apax, Warburg Pincus, the Canada Pension Plan Investment Board and the Ontario Teachers' Pension Plan Board.
Inmarsat shareholders who are entitled to receive the Final Dividend will receive $7.21 in cash for each share held (comprised of the offer of $7.09 plus an already confirmed dividend of $0.12) and equal to £5.46 at current exchange rates.
Triton stated the firm believes that the satellite sector is attractive, with unique characteristics, including long lead times and the need for deep technical expertise, while operators in the sector require strategic management and a long investment horizon. Triton Bidco believes that integrated satellite operators with scale such as Inmarsat are well positioned as network provision becomes more complex. Triton says the company HQ will remain in London.
Two things could scupper the deal: First, a better offer from another buyer, and Charlie Ergen's Echostar tabled its bid last year (and which was rejected). Second, the UK government might step in and stymie the bid. However, analysts at Exane/BNPP suggest that Apax's ownership of a key Inmarsat distributor (Marlink) makes the deal all the more attractive.