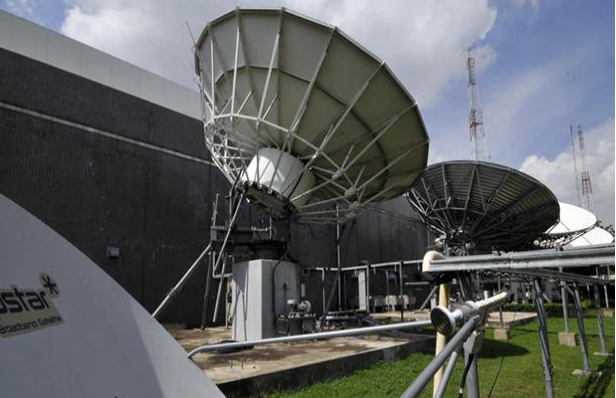 There may not be a Thaicom 9 launch because there may not be a Thaicom 9 satellite according to Thaicom Plc. The situation lies in the government that may force the country's only satellite service to pay extra charges that go over and above the current annual license fee.
The company is also seeking diversification into non-satellite, high-growth businesses to offset shrinking revenue from traditional satellite services, said chief financial officer Vuthi Asvasermcharoen.
"We might seek other alternatives, instead of launching our own satellite, if we cannot get approval from the Digital Economy and Society (DE) Ministry by year-end," he said.
The alternatives include either renting a coordinated orbital slot from satellite operators in other countries or finding a foreign strategic partner to co-provide services on the partner's satellite.
Several potential customers have expressed interested in renting Thaicom 9 on a long-term contract basis, said Mr Vuthi.
The government has given the DE Ministry by March to settle Thaicom's compensation case for its two licence-based satellites, Thaicom 7 and 8.
The DE Ministry and Thaicom are in talks for setting a new fee structure for the industry governing new satellites such as Thaicom 9, which is expected to be launched into orbit in 2019.
The government wants Thaicom to pay an annual concession fee of 20.5 percent of total revenue for its latest two satellites (Thaicom 7 and 8), a sharp increase from the 5.75 percent it currently pays under the licensing system.
Patompob Suwansiri, chief commercial officer of Thaicom, said the current license fee of 5.75 percent is already quite high when compared with neighboring countries at over 1 percent.
"It's impossible for us to return to a concession fee of 22.5 percent now that competition in the satellite business is more intense in the liberalized era," he said.
Mr Vuthi said Thaicom is expected to see flat revenue growth this year due mainly to the expiry of a contract with the Australian government to rent Thaicom's broadband satellite on its national broadband network, the termination of another contract with TOT Plc on a broadband satellite rental agreement and the shutdown of operations and services of pay-TV operator CTH.
Wilailuck Chulewatanakul, permanent secretary of the DE Ministry, said the ministry's working panel for space policy development expects to settle the compensation payment issue for Thaicom 7 and 8 by March.
The panel will submit its conclusions to the DE Minister for consideration, which would then be sent to the cabinet for approval, she said.
Thaicom holds a satellite concession under the Information and Communication Technology Ministry (the former name of the DE Ministry). The concession is due to expire in 2021.
Thaicom operates three satellites under a concession regime: Thaicom 4 or iPSTAR, a broadband satellite; Thaicom 5 and Thaicom 6, both of which are broadcasting satellites.
Thaicom 7 was launched into orbit in 2012 and has operated since 2014. Thaicom 8 was launched into orbit in May 2016. These two satellites operate under a single licence from the National Broadcasting and Telecommunications Commission, which requires only 5.75 percent license fee payment to NBTC.
"Thaicom 7 and 8 must return to the old concession system instead of the licensing regime," said Ms Wilailuck.