[SatNews] Registration for the 5th annual MilSatCom Asia-Pacific conference 13th - 14th May 2015 held at the Grand Copthorne Waterfront Hotel, Singaporeis now open. Book today to save S$600 | Click here
MilSatCom Asia-Pacific 2015 offers a program based on current issues across MilSatCom covered by a series of regional and international speakers. In addition to having representatives from the Pacific region, the conference will have Asian representation to explore regional military SatCom roadmaps and packages. There will also be nations outside the region sharing their experiences, partnerships initiatives as end-users and the latest technologies in the satcom industry.
Sponsored by: Airbus Defence and Space, 03b Networks and Eutelsat
The conference will review all concepts related to Spectrum Management on a regional basis, as well as the procedures associated to the international register of frequencies and the most useful for the military forces of the countries of the APAC region. There will also be a strong focus on how to implement ICT Tools to ensure cybersecurity for the increased advanced technological SatComs.
The event will be devoted to the future and benefits of C-Band in the Asia-Pacific Region, with the participation of stakeholders. It will further discuss MilSatCom requirements and proprietary solutions and services tailored for all Military armament (Navy, Air Forces and Armed Forces) irrespective of their size and scope of MilSatCom program.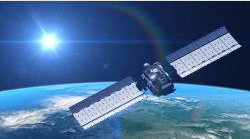 Two industry-leading keynote addresses from:
Mochamad Irwan Hariyono, Senior Staff, Geospatial Information Agency (BIG), Indonesia
Lieutenant Colonel Matthew Turpin, Chief of Asia-Pacific Strategy, Department of Defense
The speaker line-up includes:
Nicolas D Ojeda Jr, Deputy Executive Director, Information and Communications Technology Office (ICT Office)
D D'Ambrosio,EVP, Government Services, O3b Networks
Airbus Defence & Space Speaker to be announced
Lieutenant Commander Bill Blick,Joint Commander Engineer, New Zealand Defence Force
Tom van der Heyden, CEO, Eur Asian Technology Holdings
Matthew Child, SVP Government Services, Eutelsat
Michael Pollack, CEO, The Traville Group
Nguyen Than Yen Huong, Vice President, Diplomatic Academy of Vietnam
Jen Pearce, PACOM Analyst, ProSol, UMSC
Hendriatiningsih Sadikin, Associate Professor, Geodetic & Geomatica Engineering, Institute of Technology Bandung
An interactive half-day workshop, taking place on the 12th May:

Data Everywhere—And We Still Want More! The Evolution and Future of FSS And MSS MilSatCom Data Services
Hosted by: John Yates, Satellite Communications Consultant