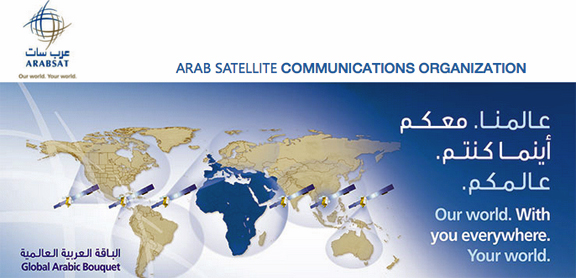 [SatNews]
Santander Teleport
and
Arabsat
are offering new solutions for large companies seeking to extend and improve their communications needs in Africa.

The collaboration will include Santander Teleport ground station facilities, network, and knowledge of the communications needs of the enterprise market, particularly in Africa, and the Arabsat 5C satellite at 20 degrees East. The goal is to provide customers in Spain, Portugal and other countries with cost-efficient and reliable communications in Africa. Santander Teleport has made available a 9.0m C-band antenna with fully-redundant uplink chain at their satellite teleport location in Spain.
"There are a number of enterprises with businesses in African countries that have a compelling need for reliable communications to keep all their commercial and operational sites connected at all times, independently of where these are located. Countries in North and West Africa such as Mozambique, Equatorial Guinea or Angola, amongst others, are particularly important for the oil & gas, energy and financial sectors. To achieve the quality of service needed by these corporations in many of these locations can only be achieved via the coverage and reliability offered by a C-band satellite solution and a specialized, reliable and trustworthy partner such as Santander Teleport" said David Andres, Business Development Manager at Santander Teleport.