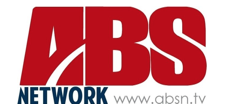 When two respected businesses have a service or product that can be useful to the other business it just makes sense that they collaborate to provide for each other rather than trying to 'reinvent the wheel' and so it is with these two Middle Eastern companies.
SIS LIVE, critical connectivity specialists, known for its coverage of major sporting events across the Middle East over the last two years, announced their partnership with ABS Network, a large broadcast services company in the Middle East and North Africa.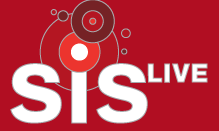 Through this partnership, SIS LIVE has been able to circumvent the budget and logistics challenges associated with setting up equipment and crews overseas, while ensuring good quality production. Part of this mutually-beneficial agreement reveals that ABS purchased satellite capacity from SIS LIVE across their multiple lease capacity.
In recent years, the demand for outsourcing of broadcast services has grown substantially, as companies have been looking to engage with partners with cutting-edge equipment investments and technical expertise to serve the Middle East. ABS deploys state-of-the-art SNG trucks and leverages fully redundant HD systems to cover high profile events across the region. This gives global connectivity providers such as SIS LIVE the ability to save on the costs associated with transporting equipment and crews to remote locations, while ensuring their high standard of quality is maintained.
ABS President Mohammed al Ajlouni said that the sport events industry is thriving in the Middle East and countries in the region are now among the premier venues for major global championships. The prestige and calibre of these world-class events warrants coverage that is of equally high quality. ABS excels in the area of live event coverage and in recent years, they have focused on growing their capabilities in sports broadcasting. He continued that SIS LIVE is the ideal partner for their organization. They share common areas of expertise and their collaboration has enabled millions of viewers to enjoy quality coverage of premier sporting events.
ABS has worked with SIS LIVE on coverage that include major events in Dubai, Oman, Doha and Istanbul. Among these are the National Bank of Oman Golf Championship 2015/2016, the DP World Tour Championship, Dubai 2015/2016, the Abu Dhabi HSBC Golf Championship 2016/2017 and the Omega Dubai Desert Classic 2016/2017.
Mohammed al Ajlouni stated that through their network of 18 fully staffed operational hubs across the Middle East and North Africa, they hope to build on this success by extending coverage into even more territories.