[Satnews] LOS ANGELES AIR FORCE BASE, El Segundo, California The U.S. Air Force successfully launched its 11th and next-to-last Boeing-built Global Positioning System GPS IIF series satellite aboard a United Launch Alliance Atlas V 401 launch vehicle from Space Launch Complex 41, Cape Canaveral Air Force Station, Florida at 12:13 p.m. EDT (9:13 a.m. PDT).
"The successful outcome of today's mission is due to the tremendous commitment of a world class team focused on mission success," said Col. Steve Whitney, director of the Space and Missile Systems Center's Global Positioning Systems Directorate. "I am pleased to say it's truly an honor and privilege to be part of a mission that plays such a critical role in our nation's infrastructure. To the men and women of SMC, the 45th, 50th, 310th Space Wings, Boeing, United Launch Alliance, The Aerospace Corporation, GPS IIF and the Atlas V launch teams, thank you!"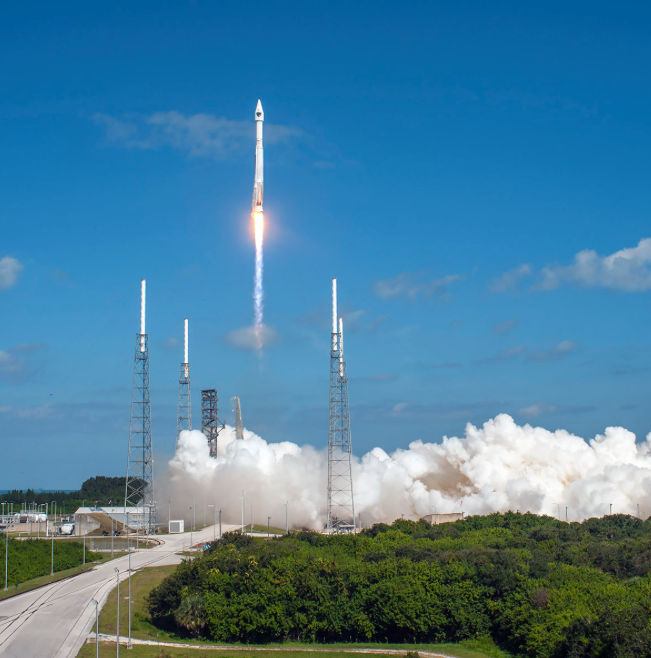 GPS IIF satellites provide improved signals to support both the warfighter and the growing civilian needs of a global economy. Featuring a new operational third civil signal—L5—that benefits commercial aviation and safety-of-life applications, the GPS IIF series provides improved accuracy through advanced atomic clocks, a longer design life than previous GPS satellites on orbit.
The GPS constellation is healthy, stable and robust with two GPS IIAs, 12 GPS IIRs, seven GPS IIR-Ms, and 10 GPS IIF satellites on orbit providing precise global positioning, navigation, and timing services to users around the globe.
Operated by Air Force Space Command's 50th Space Wing at Schriever Air Force Base, located east of Colorado Springs, Colo., the GPS constellation provides precise positioning, navigation and timing services worldwide as a free service provided by the U.S. Air Force, seven days a week, 24-hours a day.
SMC, located at Los Angeles Air Force Base in El Segundo, Calif., is the Air Force's center of acquisition excellence for acquiring and developing military space systems. Its portfolio includes the Global Positioning System, military satellite communications, defense meteorological satellites, space launch and range systems, satellite control networks, space based infrared systems and space situational awareness capabilities.