[SatNews] Globalstar Europe Satellite Services Ltd., a wholly owned subsidiary of Globalstar Inc. (NYSE MKT: GSAT), announced that it has reached an agreement with Agiltech for the distribution and retail sales of Globalstar's SPOT satellite communications portfolio of products across France.
The main focus for Agiltech will be the commercialization of Globalstar's SPOT products and services, namely SPOT Trace™ and SPOT Gen3™, to businesses, government service, public support agencies and consumers.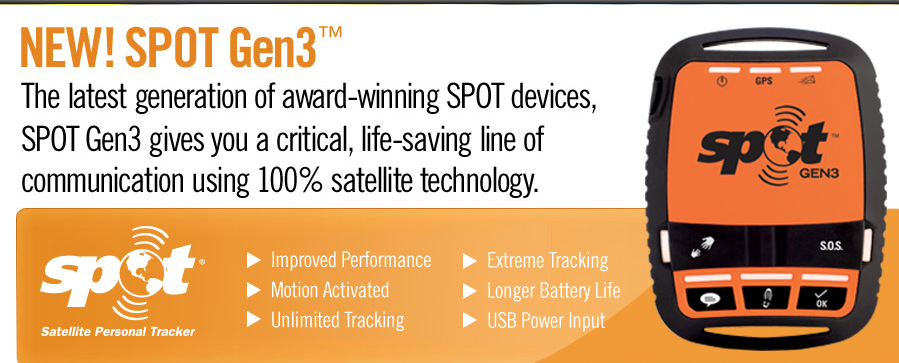 Agiltech works with a nationwide network of distributors of equipment for the maritime industry and leisure boat owners. Agiltech also supports all parts of the logistics ecosystem from rail cargo transport, truck fleet owners and managers and security providers. In addition, the firm supplies many of France's major retailers of equipment for outdoor enthusiasts, automotive supplies and home electronics. Furthermore, Agiltech provides bespoke solutions to many of France's most important security and public safety first responder organizations—supporting the nation's fire fighters, police and hospitals.
Patrick Potiron, Sales and Technical Director at Agiltech, says there is fundamental synergy between Agiltech's expertise and network and SPOT's satellite-enabled tracking and positioning capabilities. By virtue of the new partnership with Globalstar, Patrick anticipates many opportunities to develop new solutions that will help organizations to monitor, track and support people and assets wherever they are, especially in regions where mobile coverage is unreliable.
"Globalstar is a true pioneer and leader in satellite-based tracking and communications technologies," commented Patrick. "We believe that the rugged and reliable SPOT products are what many French individuals and organizations need, from emergency service providers to transport companies. We are committed to supporting our customers in maritime, logistics, and in other sectors—both commercial businesses and government services—to enhance their operations with the highly useful tools that Globalstar uniquely provides."
Earlier this month, Globalstar announced that since initial launch in 2007, SPOT products have been used to initiate over 3,500 rescues globally and currently stand at an average of one rescue every day. With hundreds of thousands of SPOT units in service around the world, SPOT delivers affordable and reliable connectivity and real-time GPS tracking, providing reassurance when there is uncertain or no mobile coverage. In Europe, the SPOT customer base increased by over 7,000 in 2014, a record number of activations in any single year.
"We are looking forward to making SPOT products more widely available, putting the power of our next generation satellite network into the hands of new users in the highly diverse French market," said Mark O'Connell, Director European Sales and Business Operations, at Globalstar. "With its acknowledged expertise in the geolocation market, and great customer service, as proven by its many loyal blue-chip customers, Agiltech is the perfect partner to help us achieve this goal."