British 'New Space' pioneer Earth-i has confirmed that the pre-production prototype satellite of its upcoming satellite constellation was successfully launched. The new commercial constellation – which the company announced is called Vivid-i – will be the first of its kind to provide full-color video; and the first European-owned constellation able to provide both video and still images.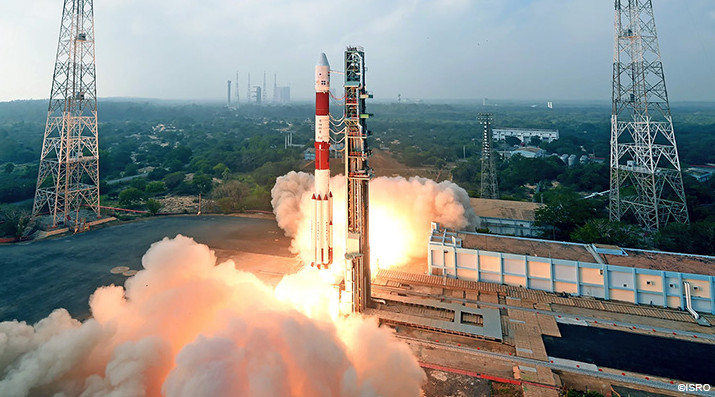 The multiple satellites within the Vivid-i Constellation will significantly increase the ability of companies and institutions to monitor, track and analyze activities, patterns of life and changes at any location on Earth.
Dr Graham Turnock, Chief Executive of the UK Space Agency, said that today's launch is a significant moment for the UK and global space industries with Earth-i's progress being tracked across the world. Earth-i is an exciting and innovative British company and is a fine example of our thriving space sector.
He continued that the Government's recently published Industrial Strategy set out a clear vision for the UK to become the world's most innovative nation and they are working with industry to capture 10 percent of the global space market by 2030.
The prototype satellite, designated CARBONITE-2 by manufacturer Surrey Satellite Technology Limited (SSTL), was launched on the Polar Satellite Launch Vehicle from the Sriharikota rocket launch centre operated by the Indian Space Research Organisation, located in South East India.
CARBONITE-2 is a technology demonstration mission, operated by SSTL, and will be referred to as VividX2 by the Earth-i team.
It will demonstrate and prove technology and processes for Earth-i's forthcoming constellation including tasking, data downlinks to ground stations, image quality and the complex motion control systems that enable the spacecraft to capture video from space.
The satellite weighs 100kg and will orbit at 505km above the Earth travelling at approximately 7km a second. At the heart of the new satellite is an Ultra High Definition (UHD) camera which will capture high-resolution images for any location on Earth – and film up to two minutes at a time of video which can show moving objects such as vehicles, vessels and aircraft.
Earth-i is at the forefront of an era known as New Space which is being driven by commercial and governmental organisations that want to use high-quality, timely images and video from space to improve investment and trading decisions, monitor and track their assets more cost effectively, track changes or activities in critical locations – and predict future events with more certainty.
Earth-i is working with the space industry's most innovative and dynamic companies. It has already ordered the next five satellites for its Vivid-i constellation from SSTL; appointed Norway's KSAT (Kongsberg Satellite Services) to provide ground network services; and commissioned software from Swedish photogrammetry and imagery specialist, Spacemetric, to manage, catalogue and geometrically correct images and video from its new prototype satellite.
Josef Aschbacher, Director of Earth Observation Programmes at the European Space Agency (ESA) said that the launch of VividX2 is a significant next development of Earth-i's constellation, and welcomed by ESA. The Vivid-i Constellation will provide capabilities they haven't seen before including full-color video, and an assured stream of high-quality data from space to help improve both the planet and lives on Earth.
And that ESA looks forward to working with Earth-i to assess the benefits of Vivid-i observations as part of a renewed effort of ESA to engage with commercial companies to support European Earth Observation ventures.
Earth-i's Vivid-i Constellation will be a major leap forward for the Earth Observation industry providing a number of innovative capabilities including:
The provision of high-frame rate images with resolutions better than one meter for any location on Earth.
The ability to film moving objects such as vehicles, vessels and aircraft in Ultra High Definition color video.
Revisiting the same location multiple times per day with agile satellites that can be pointed to image specific areas of interest.
Rapid tasking of satellites to take images or video, and fast data download within minutes of acquisition.
Footage will be available for analysis within minutes of being captured and will improve decision-making and response times in a wide variety of scenarios from change detection to object identification, from disaster response to infrastructure monitoring.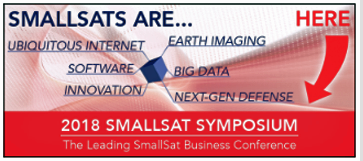 Richard Blain, CEO of Earth-i, said that today is a significant milestone for Earth-i and for the global space industry. It's the culmination of much hard work by the teams at Earth-i and SSTL. They are now researching and testing the technology and data services for the Vivid-i Constellation using the still and video imagery from this prototype – and showing their customers what will be possible in the future from new capabilities such as color video from space.