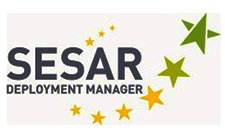 SESAR Deployment Manager and the European Space Agency (ESA) have signed a Memorandum of Cooperation (MoC) marking the start of the collaboration between both organizations.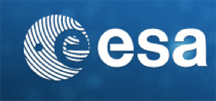 The MoC will see these organizations coordinate over the deployment of the satellite-based communication system (Iris) and SESAR Deployment in Europe. A special focus of the cooperation will be on the use of satellite and Iris as a complementary datalink air-ground communication technology.
Iris is currently undergoing flight trials, which are meeting their technical objectives. This demonstrates that ESA is on track for Iris to deliver an initial service in 2020 as a result of the current contract in place.
Signing the Memorandum of Cooperation sets out the basis for efficient cooperation between SESAR Deployment Manager and ESA as these organizations address their respective responsibilities on the deployment of SESAR and the satellite-based communication system that helps to enable it. This is an important cooperation, addressing key parts of the short, medium, and long-term development of the Single European Sky. As such it will bring profound benefits for European citizens, industry and Member States for decades to come.

Both directors concluded to be looking forward to a long and fruitful cooperation.
Executive Comments

Magali Vaissiere, Director of Telecommunications and Integrated Applications at ESA said that it is hard to overstate the impact this new application of satellite technology will have on modern air travel. ESA has been working on the Iris program with the organization's industrial partners for several years and are happy to now be moving forward into the next project stages, enlarging the cooperation to include SESAR Deployment Manager, with the shared aim of improving the European economy and the lives of European citizens in a very tangible way.
Nicolas Warinsko, General Manager, SESAR Deployment Manager, added that this is another important MoC SESAR Deployment Manager is concluding as part of an ongoing strategy to involve all key stakeholders in the deployment of SESAR, making sure timely air traffic management modernization can be delivered in Europe.