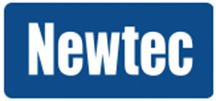 As of this writing, CABSAT 2017 is less than a week away from opening to a broad array of attendees, from product managers to marketing directors, support engineers to account mangers, CEOs to CTOs and more...

Newtec wishes all to stop by their booth B7-20 (Hall 7) to see their products up close and to speak with the company's team of experts to receive answers on how the firm's solutions can help business goals be reached.

What's "On Show" at the Newtec booth?
Next Steps in Satellite Modems for the Future
NEW Complete DVB-S2X wideband modem portfolio
Optimally matching the variety of market and application requirements
Can be easily mixed in a single satellite network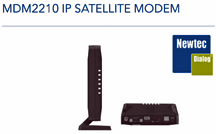 NEW DVB-S2X wideband IP Satellite Modem (MDM2210)
High throughput 100 Mbps receive / 5 Mbps transmit, high number of TCP sessions (2000)
Optional embedded Wi-Fi
Advanced networking
Wideband up to 500 Mbaud
DVB-S2X efficiency

Monetize Your HTS Capacity with Newtec Dialog®
The NEW release 2.1 includes
Hub portfolio for small to multiservice HTS and global networks
Each hub provides flexibility and modularity facilitating the growth of networks and the addition of services (low initial cost, pay-as-you-grow)

Newtec's Latest Satellite Broadcast Developments on Display
The Newtec MCX7000
Dense Multi-Carrier Satellite Gateway for broadcast, video contribution, exchange and distribution
Up to 4 modulators and three demodulators

The Newtec M(DM)6100 Broadcast Satellite Modulator & Modem
Highest bandwidth efficiency and throughput
For all single and multi transport stream based applications
Fits easily in existing video systems
Optimized for broadcast environment

A "Do Not Miss" event during CABSAT 2017 occurs on March 22 as Koen Willems, the company's Market Director Government, Humanitarian and Defense SATCOM will offer his presentation of "Mission Criticality: The Satellite Solution and the Humanitarian Crisis."