Pure determination keeps Captain Grant "Axe" Rawlinson rowing in the last leg of his journey from Singapore to New Zealand with assistance from GTMaritime.
Captain Grant "Axe" Rawlinson is getting ready to set sail on the third and final leg of his journey traveling from Singapore to New Zealand, rowing the 2,500km across the treacherous Tasman Sea. He will be undertaking this final part of the expedition solo so having a reliable communication system will be vital and GTMaritime, in conjunction with our partner Network Innovations, are delighted to be able to support him by continuing to provide reliable and consistent email communications though GTMailPlus.
GTMailPlus, GTMaritime's premium email solution, was provided during the first part of the journey from Singapore to Australia and ensured that throughout their isolated journey, "Axe" had the vital communications needed with home and his support teams.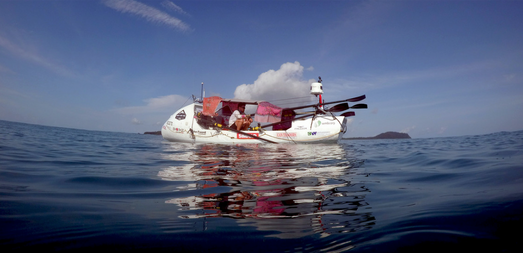 "Stage one involved a 78 day 4,200km row together with Charlie Smith from Singapore to Darwin. Stage two involved a 45 day 3,900km solo cycle ride from Darwin across the Australian continent to Coff's Harbour. Stage three is about to start in two months' time. This is the final stage of this huge expedition and the highest risk and most treacherous. Only one other person in history has made it all the way from mainland Australia to mainland New Zealand completely by human power and alone. I am hoping to become the second. I would like to thank GTMaritime for their continued support in providing the key email communications for the final phase of the journey"
"We are really happy to have been able to support Axe so far on his incredible adventure," said Robert Kenworthy, GTMaritime CEO. "In providing GTMailPlus we know that he will have a reliable and resilient system that provides him with access to the vital communications needed during this final leg of his amazing adventure. We wish him the best of luck."