[Satnews] O3b Networks today announced the launch of trunking services to Ecuadorian telecommunications company CNT. The operator is using a high throughput, low latency satellite network to offer broadband Internet on the Galápagos archipelago.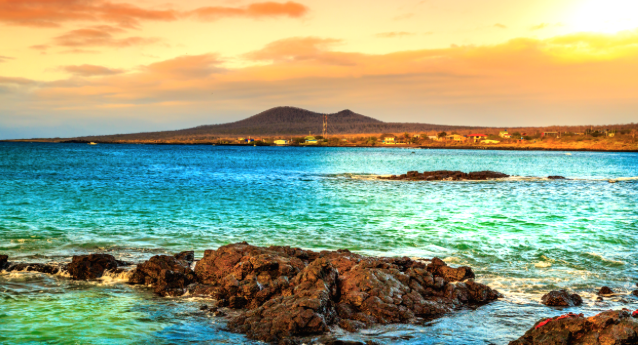 The Galápagos are composed of 13 islands with a combined population of approximately 26,000 inhabitants. The islands are also home to a large scientific community, and more than 150,000 tourist a year—two groups that will immediately benefit from CNT's improved service offerings.
CNT, Ecuador's state-owned telecommunications operator, provides fixed line telephony, mobile, satellite TV and Internet services. Offering their Galápagos subscribers support for the same cloud services and data-intensive applications used on the mainland has been a challenge. For about 20 years the connection to the island has been over a geostationary (GEO) satellite.
The use of O3b satellites, which are closer to the Earth than traditional GEO satellites, reduces latency, increases Internet speed and improves voice and video quality for the user. CNT is using O3b's next-generation IP trunking solution, O3bTrunk, which boosts the existing link.
"By nature of the remote location in the Pacific, the Galápagos needed a solution to provide optimal quality, performance and cost for Internet and mobile connectivity "said César Regalado, President of CNT.
"I am delighted that O3b has reached an agreement to provide services to CNT, Ecuador's most traditional operator and its largest Internet provider," said Omar Trujillo, VP Latin America for O3b Networks. "Our Service, will enable CNT to dramatically improve the quality of service for residents and visitors to the Galápagos Islands, offering them a true broadband experience in this remote market."