Tyvak NanoSatellite Systems Inc., a wholly-owned subsidiary of Terran Orbital, provides turnkey nanosatellite solutions for civil and commercial customers around the world— and now the company has been awarded a contract by NASA's Small Spacecraft Technology Program to provide a series of CubeSats for the agency's upcoming Pathfinder Technology Demonstrator (PTD) missions.
Through this contract, Tyvak will handle the design, integration, testing and operations support of up to four different payloads, selected by NASA for four separate missions.
Tyvak was awarded this contract based on excellence in technical design, proven company past performance, mission assurance processes, and budget.
The 6U CubeSat being built for this mission utilizes the Tyvak Endeavour Platform and is equipped with solar arrays that will provide at least 45 watts average power while in-orbit and allocate at least one-third of its volume for a technology payload.

Tyvak also will ensure thermal management for the payload and precision pointing for propulsive maneuvers.
Beyond the spacecraft design, Tyvak is also establishing the ground network to support operations for each satellite.
The PTD program was created to benefit future NASA missions by demonstrating the operation of new subsystem technologies
on orbit.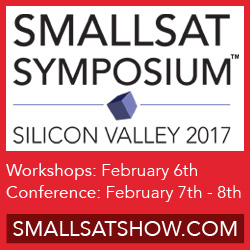 Payloads scheduled to fly on these missions include propulsion systems that will provide the capability to maneuver small science platforms and send small spacecraft to deep space, as well as novel technologies to stabilize spacecraft, and laser communication systems that will greatly increase the amount of data that can be transmitted from spacecraft to the ground.