[SatNews] Orbital and NASA have announced the updated schedule for the launch of the Orb-3 cargo delivery mission to the International Space Station (ISS) under the Commercial Resupply Services (CRS) contract.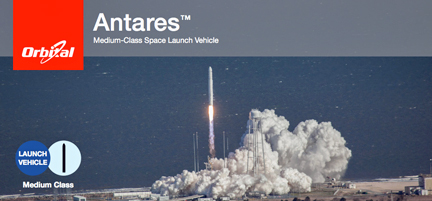 The launch of the Orb-3 mission is now scheduled for October 24, 2014, with a targeted lift-off time of 7:52 p.m. (EDT) from the Mid-Atlantic Regional Spaceport (MARS), located at NASA's Wallops Flight Facility in eastern Virginia. The Orb-3 mission schedule has been revised to account for normal pre-launch processing and testing of the Antares rocket at the Wallops Island launch site, and a busy flight schedule and related activities for the Expedition 41 crew aboard the ISS.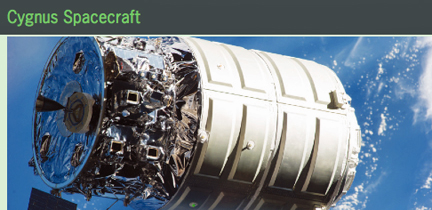 Orbital will launch the Antares rocket carrying the Cygnus cargo logistics spacecraft well ahead of the timeline necessary to accomplish a rendezvous and berthing with the ISS on the earliest possible date, which is November 2. The launch schedule has been established in order to build flexibility into the overall mission schedule in the event of an unexpected disruption such as adverse weather at the launch site. Following its launch, the Cygnus spacecraft will remain in orbit for approximately eight days before embarking on a series of carefully timed thruster burns to maneuver the spacecraft into close proximity to the ISS before it is grappled by crew members Reid Wiseman and Barry Wilmore who will be operating the Station's robotic arm.
The Orb-3 mission represents the fifth launch of the company's Antares rocket in its first 18 months of operations. It will also be the fourth cargo delivery mission to the ISS by a Cygnus spacecraft, including the 2013 demonstration flight. For Orb-3, Orbital will deliver its largest load of cargo to date, carrying approximately 5,050 pounds (2,290 kilograms) of cargo to the ISS for NASA. At the conclusion of the Orb-3 mission, the company will have carried a total of 13,378 pounds (6,078 kilograms) of essential supplies, equipment and scientific experiments to the ISS and will have removed 13,444 pounds (6,097 kilograms) of disposal cargo, a vital capability for the maintenance and operation of the Station.
The Orbital infosite can be accessed at http://www.orbital.com/