[SatNews C-COM Satellite Systems Inc., (TSXV: CMI) has achieved type approval for its iNetVu® Ka-98H antenna system from Avanti Communications.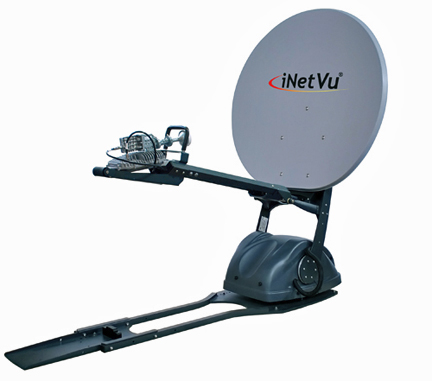 The iNetVu® Ka-98H mobile is the company's second approved vehicle-mounted antenna that is able to operate on Avanti's HYLAS 1 and HYLAS 2 Ka-band satellites. Avanti provides coverage across Europe, the Middle East and Africa. The iNetVu® Ka-98H mobile antenna, along with its 7024 auto-acquire controller, enabled service of up to 2.5Mbps upload and 15Mbps download rates with a cost-effective 2W transceiver during the tests. A number of iNetVu® Ka-98H mobile antenna systems have already been delivered to Avanti resellers. The product is now in full production and is available for immediate delivery.

"We are pleased to see our 98cm Hughes-based, auto-deploying terminal added to the approval list by Avanti" said Bilal Awada, CTO of C-COM Satellite Systems Inc. "Our resellers in Europe, MENA and Africa can now operate on an alternate Ka service offered by Avanti. The current system comes with two axis motorization and will operate within the same Ka- beam. A third axis motorization option is under development to allow users to roam to adjacent beams and will be available soon."
"The results of these tests and the corresponding Avanti approval demonstrate the high caliber of the C-COM mobile antenna designs," said Leslie Klein, CEO of C-COM Satellite Systems Inc.
The C-COM Satellite Systems infosite has additional information at http://www.c-comsat.com/