UltiSat, Inc. announced its purchase of the mobile and fixed satellite assets of TDC [NASDAQ OMX: TDC], headquartered in Copenhagen, Denmark, which includes the teleport infrastructure at the Blaavand earth station in Western Denmark along with customer contracts spanning C- and Ku-band fixed satellite services (FSS) and Inmarsat and Iridium mobile satellite services (MSS).
UltiSat is a privately held provider of global satellite communication infrastructure and services, based in the Washington, DC metropolitan area.
These assets
will expand UltiSat's core competencies in both the FSS and MSS markets, and further provides UltiSat with state-of-the-art teleport infrastructure and point of presence at a strategic location in Northern Europe.
It also adds a roster of
blue-chip customers
to UltiSat's established
government and nongovernment-organization (NGO) markets, increases its presence in the enterprise and service-provider sectors, and provides valuable technical and commercial expertise for UltiSat in Europe.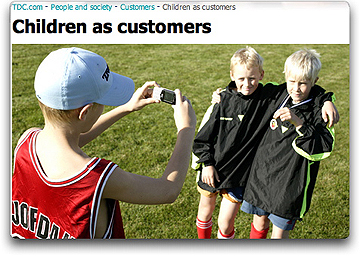 "The TDC satellite business has a well-established history of providing specialized solutions to its customers and we welcome its highly experienced staff to the greater UltiSat family," said
M.G. Abutaleb
,
Chief Executive Officer of UltiSat
. "UltiSat already provides seamless networking to our customers
in more than 120 countries
and the
Blaavand teleport will further expand our global reach
and enhance our ability to provide highly reliable, customized solutions to remote and hard-to-reach locations on any continent."
"Satellite communication is a very specialized service and
UltiSat's focus and expertise in this area will ensure that TDC's satellite business will flourish
," said
Carsten Dilling
,
Chief Operating Officer of TDC
. The transaction is subject to regulatory approvals and is anticipated to close early in the second quarter of 2009.