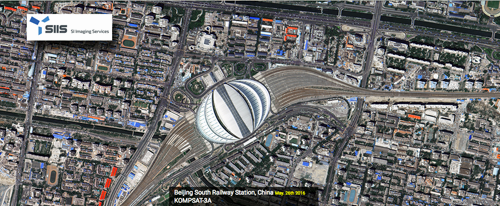 SI Imaging Services
has signed a contract with
DigitalGlobe, Inc
. (NYSE: DGI), to provide KOMPSAT satellite imagery for DigitalGlobe's SecureWatch imagery subscription service.
SecureWatch features a web-based interface that gives intelligence agencies and defense organizations access to DigitalGlobe's 7 billion sq. km. imagery library that totals 100 petabytes of data and millions of square kilometers of daily image collections, allowing users to understand and respond to changes in their areas of interest.
SI Imaging Services will deliver electro-optical imagery from KOMPSAT-3 and 3A and synthetic aperture radar (SAR) imagery from KOMPSAT-5 within 48 hours of collection. These additional data sources will allow DigitalGlobe customers to monitor the world's most dynamic and volatile locations with greater frequency, in particular those that are prone to heavy cloud cover.
SI Imaging Services (SIIS) is the exclusive worldwide marketing and sales representative of KOMPSAT series, KOMPSAT-2, KOMPSAT-3, KOMPSAT-3A and KOMPSAT-5. SIIS contributes Remote Sensing and Earth Observation industries societies by providing very high resolution optical and SAR images through over 80 sales partners worldwide.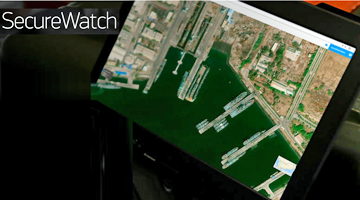 DigitalGlobe is a leading provider of commercial high-resolution Earth observation and advanced geospatial solutions that help decision makers better understand our changing planet in order to save lives, resources and time. Sourced from the world's leading constellation, our imagery solutions deliver unmatched coverage and capacity to meet our customers' most demanding mission requirements.