Shows, symposiums and events don't just happen, they take a great deal of time, energy and money to come together successfully. The upcoming SMi Group's MilSatCom Asia Pacifc 2018 is no exception, and with their positive reputation in the industry they already have many sponsors, the most recent announcement regards SES Networks which will be a sponsor as well as provide a presentation.
SES Networks is a provider of global data networks, delivering differentiated networks and services to customers and partners in Fixed Data, Mobility and Government markets anywhere they need it.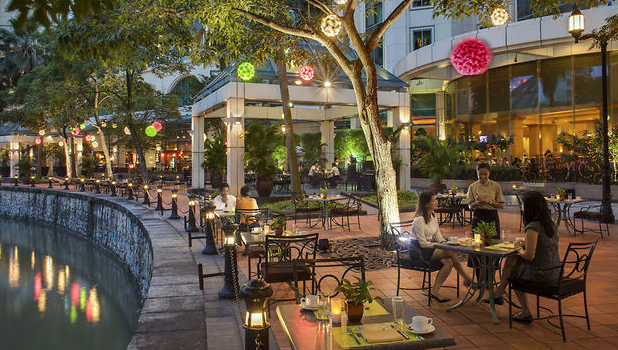 Taking place at the Grand Copthorne Waterfront Hotel in Singapore on May 14th and 15th, 2018, the MilSatCom Asia Pacific conference will explore the increasing investment in Space and SatCom assets throughout the Asia-Pacific region. For early registration there is a special rate if you register online by March 29 to save S$100.
Last year's event boasted the most international audience to date; not only from Singapore but also: Australia, Canada, France, India, Indonesia, Japan, Luxembourg, Malaysia, New Zealand, Philippines, South Korea, United Kingdom and the US.

Featured speakers for 2018's agenda include:
Deanna Ryals, Chief of International MilSatCom, U.S. Air Force
Colonel Kapil Jaiswal, Director, Directorate of System Applications, Directorate General of Signals, Indian Army
Jose del Rosario, Research Director, Northern Sky Research
Lieutenant Colonel Abde Bellahnid, Directorate of Space Requirement, SATCOMS Requirements, Canadian Department of Defence
Thomas van der Heyden, Consulting/Managing Expert for the National Satellite Communications Programme, Ministry of Defense, Republic of Indonesia
Ngo Duy Tan, Deputy Director, Center for Small Satellite Control and Exploitation, Space Technology Institute, Vietnam Academy of Science and Technology
These are just a few examples of speakers at this year's MilSatCom Asia Pacific 2018. Other expert speakers include senior representatives from the: New Zealand Defence Force, Philippines Navy, Hughes, SES Networks, Eur Asian Technology Holdings, Information and Communications Technology Office (ICT Office), Indonesia Maritime Studies, National Institute for Defence Studies, S. Rajaratnam School of International Studies, Singapore Space & Technology Association, Philippine National Space Programme, Beijing Institute of Technology, and many more.

You can check out the full agenda and event brochure here.