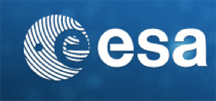 Providing affordable satellite broadband connectivity to 1,400 community sites across Sub-Saharan Africa over the next two years, Avanti' has just launched their new ECO Wi-Fi hotspot initiative to satisfy this need
Avanti Communications Group plc ("Avanti") has a new contract with the European Space Agency ("ESA") through the firms ARTES Partner program. ESA will contribute up to 10.7 million euros in funding that Avanti will use to bring rural communities across Africa online. To deploy the advanced new technology platform, Avanti will partner with Newtec and a group of leading Service Providers, combining satellite, Wi-Fi and solar power, to deliver the program to the market.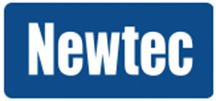 Memorandums of Understanding on ECO have been signed with the South African Ministry of Communications and Sentech in South Africa; Wananchi, Intersat and Imarasat in Kenya; and the Tanzania Education Authority. Many other governments, Service Providers and other Avanti partners have expressed support for the ECO initiative. This includes World Bank International Finance Corporation, Telkom Kenya, Internet Solutions, Safaricom, iWayAfrica, iSat Africa, MainOne, Nynex, TelOne, Quantis, Newtec and Discovery Learning Alliance.
Solar-powered ECO Wi-Fi hotspots will be hosted at schools that will benefit from subsidized Internet access. Consumers and local businesses, within range of the ECO Wi-Fi hotspot, will use the ECO mobile payment app (newly developed by Avanti) to make micropayments for broadband credits which convert to data usage.
David Williams, the Chief Executive Officer of Avanti, stated that through product innovation and a partner strategy, Avanti has found an economically viable way to deliver broadband to low income customers in rural Africa. Working with governments and local service providers, and with support from ESA, this first project is a significant step towards creating something that will address a need across the entire continent.
Magali Vaissiere, Director of Telecommunications and Integrated Applications at the European Space Agency (ESA) was delighted reveal this support and contribution to the ECO program. By doing so, Magali added, ESA is investing in European ground infrastructure and fostering the delivery of satellite services in global markets and the company is happy to provide a connectivity platform that will ensure many long term NGO and Corporate Social Responsibility (CSR) initiatives are sustainable.