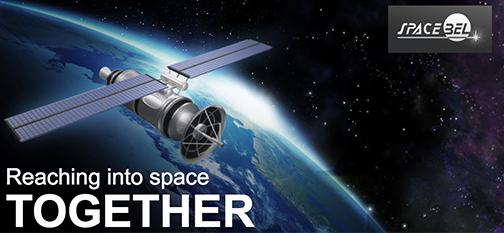 This year, SPACEBEL is celebrating their 30th birthday — launched in 1988, this Belgian SME specializing in software engineering and space systems employs about a hundred people that are spread over the firm's sites in Liège, Hoeilaart, Toulouse (France) and Warsaw (Poland).
The company has built a reputation for excellence in the development of infrastructure for the Space sector through the firm's many contributions to 40 successful Space missions.
This jubilee year 2018 is also synonymous with growth and renovation for SPACEBEL. After several months of work, the company is now the owner of 500 m² of ISO 5 and ISO 7 cleanrooms that conform to Space sector standards. This year, SPACEBEL also started a major renovation project of a building acquired in 2016 that is housing the head office in the LIEGE Science Park. The brand new complex is also made available to other companies active in the Space industry.

Executive Comment
Mr. Thierry du Pré-Werson, Managing Director of SPACEBEL, explained that these facilities are part of the firm's "Space systems" strategy that is focused on the commercialization of EO smallsats. They represent a new string to the company's bow and allow SPACEBEL to become an integrator of satellite equipment. Thanks to the expansion and refurbishment of the new offices, the company will be able to offer the firm's staff a more pleasant working environment and will also offer a welcoming environment for the future employees that will be recruited over the coming months to sustain SPACEBEL development.