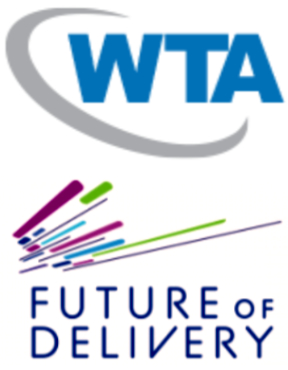 During the NAB 2020 event in April, the WTA will be presenting a panel series entitled The Future of Delivery. The panels will include:
Pushing 5G Past the Downtown Core
April 20 from 11:00-11:40 a.m.
A mobile standard isn't much use if doesn't reach very far. The 5G specification depends on high density of cell sites to deliver its high-bandwidth, low-latency services, and big increases in both fronthaul and backhaul traffic to interface base stations with baseband units and data centers. That's great for the urban core, where demand is highest. But suburban and rural markets will need alternative solutions: different frequency bands, different size cells and different ways to move fronthaul and backhaul traffic. This session answers the question: what happens after you can get 5G downtown but need it in the countryside? Speakers include: Michael DiPaolo, VP of Cellular Backhaul Business Development; Aviv Ronai, VP of Marketing and Product at NovelSat; Christi Damian, VP of Business Development and Marketing at Advantech Wireless; and Chris Boyd, Senior Director, PLM - Product Technology and Innovation at ST Engineering iDirect. Learn more...
How AI and the Cloud Help Deliver AI and the Cloud to Customers
April 20 from 2:00-2:40 p.m.
From smart speakers to maps on our phones, the cloud pervades our lives. From news feeds to YouTube recommendations, AI is fine-tuning our worlds. But some of the most profound applications for AI and the cloud are in the systems that help bring us AI and the cloud: in network provisioning, switching, routing, monitor and control and troubleshooting. This conversation takes you inside the leading-edge applications that are improving the resilience and performance of the networks on which we all depend. Speakers include: Steven Soenens, VP of Product Marketing at Skyline Communications and Rob Evans, Senior Product Architect for ScheduALL at Net Insight. Learn more...
OTT via Satellite - Coming to a Market Near You
April 21 from 11:00-11:40 a.m.
The days appear to be numbered for traditional satellite-based payTV. The audience numbers are still attractively large, but the trends are toward cutting the cord and viewing over the top. But satellite and OTT are not always on opposite sides. Satellite is finding new life as a cost-effective and high-quality delivery system for OTT content to specific, high-demand markets. This conversation explores the evolution of the world's oldest distribution system for video content into an important element in a new OTT value chain. Speakers include: Mike Antonovich, CEO of Eutelsat Americas; Hans Massart, Head of Media and Broadcast at ST Engineering iDirect; and Neil Butterfield, Director of Sales for Latin America at Globecast. Learn more...
WTA Executive Dialogue Series @ NAB
or for playout on the WTA Web site. Learn more and reserve your slot.