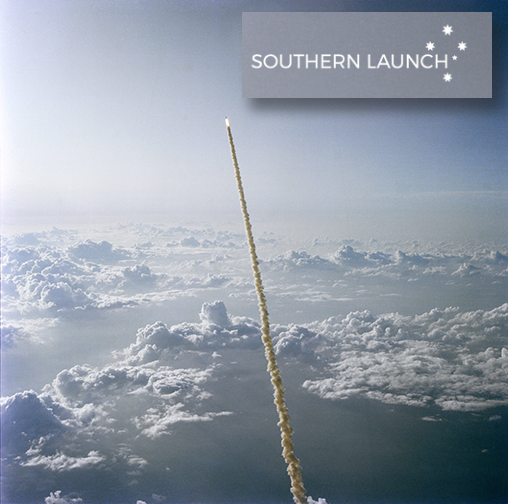 NewSpace company Southern Launch will begin developing the infrastructure to deploy smallsats from the Eyre Peninsula in South Australia, with CEO Lloyd Damp stating that after an 18 month search for the perfect spot, the company found a site at Whalers Way on the Eyre Peninsula, Australia, for their launch pad.
Called the Whalers Way Orbital Launch Complex, the 1190 hectare site sits at the bottom of Eyre Peninsula, about 35 minutes' drive from the regional centre of Port Lincoln. The complex is 300 km. northwest of Adelaide and 500 km south of Woomera, the historic rocket launch site that is restricted to military use..
Damp said the startup was in discussions with domestic and international rocket manufacturers to begin designing and developing the necessary infrastructure at its site for launch vehicles and would begin construction early in 2019 with the aim of being operable by the end of the year.
Southern Launch will target rockets with payloads between 50 and 400 kg., such as Rocket Lab's Electron, that carry smallsats into polar or sun synchronous orbits to service Internet of Things (IoT) applications, such as monitoring agricultural land. Southern Rockets launched at the site will fly 500 km south over the Great Australian Bight before reaching orbit. Launch is working with the South Australian government, the Australian Space Agency and other regulators to work through the regulations and assessments needed to launch from the site.
The site announcement came at the same time that South Australian startup Fleet Space Technologies launched their fourth smallsat.
Executive Comments
Company CEO Damp said that the company looked at sites from Western Australia to Victoria that were suitable for a southern launch and also provided the right safety for people and the environment — South Australia met all the criteria. In addition to offering the ability to launch rockets into a polar or sun synchronous orbit, the company also needed to have access to major infrastructure like ports and airports. Both here and overseas, the realization is that there are a lot of new companies developing small rockets, but there weren't many places from which to to launch these rockets and Australia has this really unique geography. There has been a huge shift in the space ecosystem from the old-space equatorial orbits for large telecoms and TV satellites to the NewSpace polar orbits for IoT. Satellites in a north-south orbit mean you need a smaller number of inexpensive satellites to observe the entire globe.
Sitael Australia's general manager Mark Ramsey said the Italian space company, which established an office in Adelaide this year, would use the complex for their satellites.Ramsey said this will allow the company to offer satellite customers the ability to launch out of Australia to these new orbits.
Article sourced from The Lead and is courtesy of Publishing Editor Jim Plouffe.