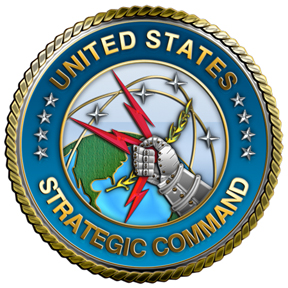 [SatNews] U.S. Strategic Command (USSTRATCOM) has signed a new Space Situational Awareness (SSA) data sharing agreement with Canada's Department of National Defence (DND) on December 26, 2013.
The agreement will permit an advanced exchange of SSA data. Canada joins Japan, Australia, and Italy by participating in these sharing agreements directed at promoting safety of space flight.
"We were pleased to finalize this data sharing agreement with Canada, one of our closest allies. These agreements are mutually beneficial, provide for greater space flight safety and increase our national security," said Adm. Cecil D. Haney, Commander, USSTRATCOM
The agreement enhances multinational space cooperation by streamlining the process for the Canadian Joint Operations Command (CJOC)/ Space Operations Cell, on behalf of Canada's DND, to request specific information gathered by USSTRATCOM's Joint Space Operations Center at Vandenberg Air Force Base in California. Such information is crucial for launch support, satellite maneuver planning, support for on-orbit anomalies, electromagnetic interference reporting and investigation, satellite decommissioning activities, and on-orbit conjunction assessments.