The United States Air Force Space (USAF) and Space and Missile Systems Center (SMC) has awarded United Launch Alliance (ULA) the contract to launch the National Reconnaissance Office (NRO) NROL-68 mission.
The launch will be conducted using a Delta IV Heavy launch vehicle, with a projected launch scheduled to occur in 2023 from the Cape Canaveral Spaceport.
The contract is worth $149 million and is the second of a group of three NRO missions, all assigned to the Delta IV Heavy, as that rocket happens to meet all of the NRO's mission requirements for the agency's assets, which include mission-specific hardware and a number of unique requirements for the handling of the sensitive payload.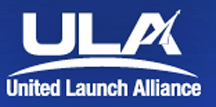 The USAF is mandating that the Delta IV Heavy rocket remain in service until the mid-2020s to support the heavy lift capabilities that are required by the various government and service agencies until brings other launch vehicles into play.