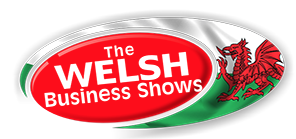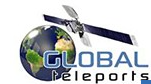 Checking in and registering at trade shows can be an exercise in patience... wait and move forward. A change in that procedure will be in use at The Welsh Business Shows. The Fast wifi will enable the shows to register visitors electronically, as well as booking stands for the next shows on site. It will also be offered to exhibitors as an add-on package, enabling them to get fast wifi connections on their stands. With limited mobile connection at the stadium, it will enable exhibitors to remain connected throughout the show.
VipEvent is a satellite broadband service offered by Global Teleports for event organizers. It enables satellite broadband coverage to be delivered during events, even in rural locations where other networks are often not available. Global Teleports will also be demonstrating its Vip3Play at the event, which is a cost-efficient satellite broadband service, capable of delivering data, voice, and video services to both domestic and enterprise users. It can deliver Fast and Superfast broadband to even the most rural of locations.

Emma Wilkins, MD, The Welsh Business Shows said, "We struggle with poor connections at the events, which means that a lot of the registration and pre-booking has to be done manually and then copied across electronically later. Having Fast wifi will make a real difference for us to make that process much smoother and more efficient."

Roger Boddy, CEO, Global Teleports added, "We are pleased to be offering our satellite broadband service to the Welsh Business Shows and Exhibitors. Companies are increasingly looking to stay connected during events like this, whether that be for emails or social media, however mobile connections are often unstable. This service will give exhibitors steady access throughout the day."

The Welsh Business Shows: Swansea event takes place on October 20th at the Liberty Stadium, Swansea. It features a wide range of business topics with exhibits, inspiration seminars, and speed networking. Visitors can register for free here.

To register as an exhibitor, please complete the booking form, where you can also select the wifi connection. Existing exhibitors wishing to take up the fast wifi service can contact info@twbs.wales

Global Teleports will be exhibiting on stand 21 at the Welsh Business Shows: Swansea.